The thing about having a giant memory card in my camera is I can get slack about downloading the pictures.  I think there are about five hundred on there right now!  I really need to get on that.  But anyway, I found this pic on the camera today, left from some mid-summer photos.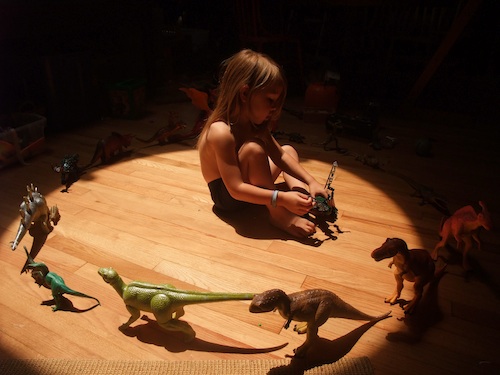 The circle of sunlight is coming down from the yurt dome, almost straight down it looks like, so this picture must have been taken near the Solstice.  Luc had set up a ring of dinosaurs around the ring of light—he's always doing cool things like this—but as he played, the light ring slid away across the floor, leaving his dinos half in, half out of the circle.
The changing location of the sunlight—and moonlight—circle on the floor (and walls) throughout the year is one of the neater bits about living in a yurt.