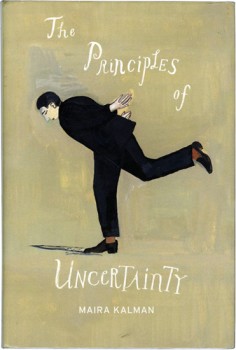 I made a giant pot of French Onion Soup for this cold, cold weather, and we ate it with the bread soaked in and the cheese bubbling over on top while reading The Principles of Uncertainty by Maira Kalman out loud.  This is such a wonderful book.  Ms. Kalman is an illustrator of New Yorker covers who's children's books we read years ago before I knew anything about her.  Max Makes a Million has been imprinted on my brain for all eternity, I'm sure, after the number of reads we gave it.  She has such a whimsical, dear, funny, heartbreaking view of the world!  Every contact I have ever had with her work makes me adore her even more.
Principles of Uncertainty is kind of a memoir, a visual journal, a bit philosophical, asking the big questions in the most childlike way, very New York, and it is utterly, utterly charming.  It's about being moved by the effort that humans make—the often bizarre efforts (funny hats!  superb tassels!) to just plain old walking when we are old and walking has become  a trial—to get through our days.  Life is so hard and yet it is also full of moments of beauty, and joy, and wonderful desserts…do we need to ask the big questions when they seem to be unanswerable?  (Yes.  Maybe.  I don't know.)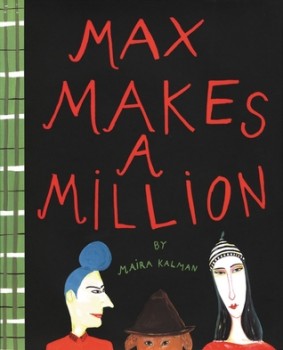 Highly recommended.  Will crack you open in a sweet, delightful way.
Then, after the soup and the reading , I found a piece of paper where Sophie had written:
When you misplace something you can't replace, like setting down a a friend, like setting down a piece of yourself, don't try to be someone you're not, don't pretend to have feelings you are not feeling, I try to be my best but I slip up sometimes.  Don't we all.
…and it took my breath and made me remember when she was ten months old, TEN MONTHS OLD, and she told me about the rain falling on the window and on the flowers outside, and how it was pretty, using sign language, because we did that (it was awesome), and it was so astonishing to realize there were deep thoughts and powerful experiences going on inside that tiny person.  I mean, of course there are, but so often people are opaque, we can forget, and then the curtain draws back for a moment and we see inside each other…
Maira Kalman makes me feel like that.  She is all about seeing those glimpses.
Here is Maira herself, giving a talk about some of her work, simply delightful:
And here is my recipe for sublime French Onion Soup, seriously it is that good.  There are these remnants from when I worked as a cook in my late teens and early twenties, like the few George Winston songs my fingers can still somehow play on the piano.  Mostly I don't cook now, but sometimes I pull something out like this and my family gawks at me like I've started speaking flawless Swahili.  Yes, children, your mother knows how to cook, she just prefers not to….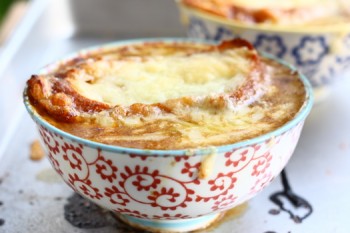 Sublime French Onion Soup
Thinly THINLY slice several large sweet onions. (Number depends on how much soup you want.  I did 3.)
Melt a half stick of butter in a large, dutch oven or soup pot and stir the onions around in it until they are coated.
Cook these on low-med heat for a while, stirring occasionally.  Maybe 45 minutes.  You want them to caramelize and you want some nice brown crusties to develop on the bottom of the pan, the more the better.  Not black!  Brown.
When the onions are translucent and the bottom of the pan is mucked up with brown, pour a generous cup of wine in and stir, getting all those brown bits off the bottom and dissolved into the wine/onion/butter mix.  I used some cheap marlot.  White wine will work, too.  Add a few minced cloves of garlic and a couple of bay leaves.  Keep stirring until the wine is mostly absorbed.  Some people add a few tablespoons of flour to this step, to make a roux, but I like a more clear broth, so I leave that out.
Add stock, veggie for vegetarians (it will be a little less rich, but still wonderful), or beef if you eat meat.  Enough to cover the onions and then some.  Add a couple of pinches of dried thyme.  Add salt until it tastes good to you.  This will depend on how salty your stock was.  I also like a bit of fresh ground pepper.  Simmer until it starts to smell wonderful.
Dish out onions and broth (which should be a rich brown color) into bowls.  Put in thick slabs of hard-toasted French bread, and grate cheese on top, Mozzarella is lovely, maybe a bit of Parm.  Some people use Gruyere.  Melt under a broiler for a few minutes.
Eat.  Try not to burn your mouth (I always burn my mouth).  It's amazing.  And not very hard.  Maira, if you are ever in North Carolina, please come over for some of this soup. You would be most welcome.