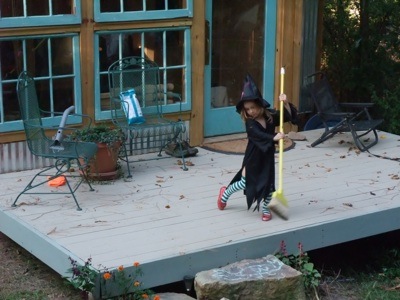 Having the right costume is the difference between trudging through one's day, and silly, zany, fun. Boring, every day, regular events can take on a mythic feel when the proper costume is employed. Even a funny hat can help.   I'm really serious about this.  Right now, think of something you do every day that is boring, and instead, try it in costume.  Go on—try it!  I double dare you.
Here, let the masters demonstrate.
Eating breakfast….

…becomes, "Daddy, I'm going to get you with my hook and make your bones into soup! As soon as I finish my cheerios."
Asking for snacks…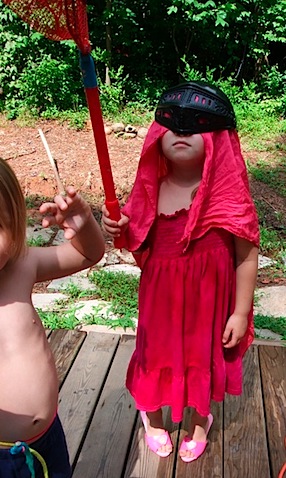 …becomes being a Monster Queen! Commanding me to bring snacks!
Checking for eggs…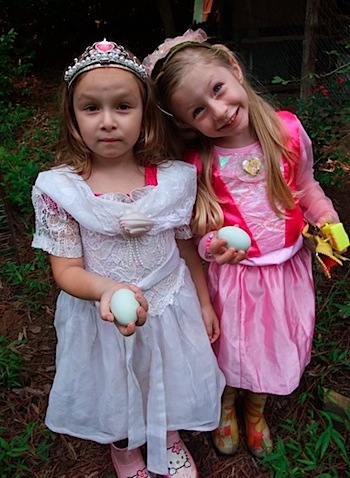 …becomes being Princesses searching for magic eggs.  That's Sophie's bff, Zetta, by the way.
Sweeping the deck….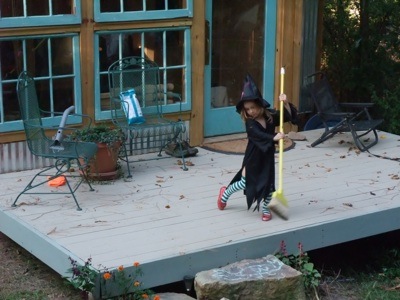 …becomes Ms. Witch and her Flying Broom!
Games, too, are enhanced.  For example, blowing bubbles…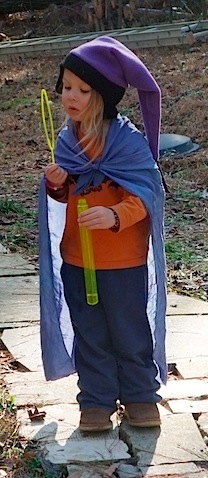 …becomes Wizard Luc and his Magic Wand!
And of course, you have to suit up to play video games.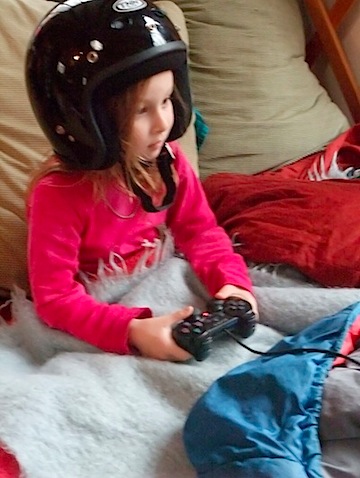 But this last one shows total dedication, way beyond the silly hat level.  Full-on commitment to the fun of dressing up: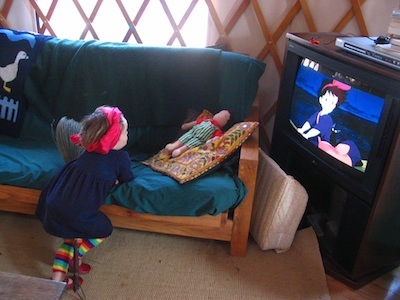 Four year old Sophie is watching her then-favorite movie, Kiki's Delivery Service, dressed completely as Kiki in a costume of her own design: black/purple dress, red scarf, little red shoes, and, of course, a broom.
I was skeptical, but they have convinced me.  Really, dressing up in costumes is terrific fun.  When did I lose that knowledge?  Did I ever have it?  I'm serious: try a funny hat next time you're feeling bored.  It will change your day.
No, I am not posting a picture of me in a funny hat.   Get over it.