Every year our country neighbors go ALL OUT in the Halloween decorations department and come up with yet another crazy taleau of scary goodness for all to see. This year was no exception!  If this is your first time seeing this stuff, use the Halloween tag to go back to previous years, you will not be disappointed.
This year we have a lovely trip to university, Ivy League no less…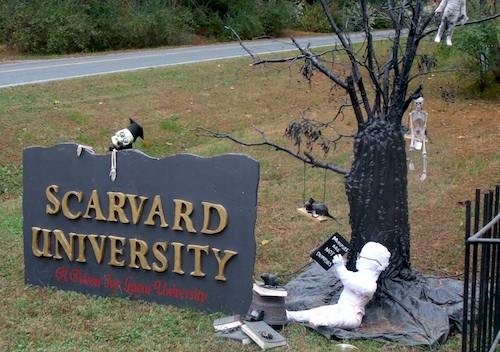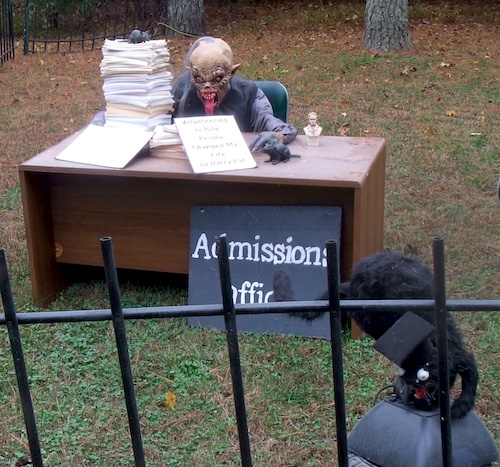 It's hard to see but this guy has a never-ending stream of drool (water) flowing down his mouth, super gross, and the cat on the side there is wearing a graduation cap while it consumes the rat.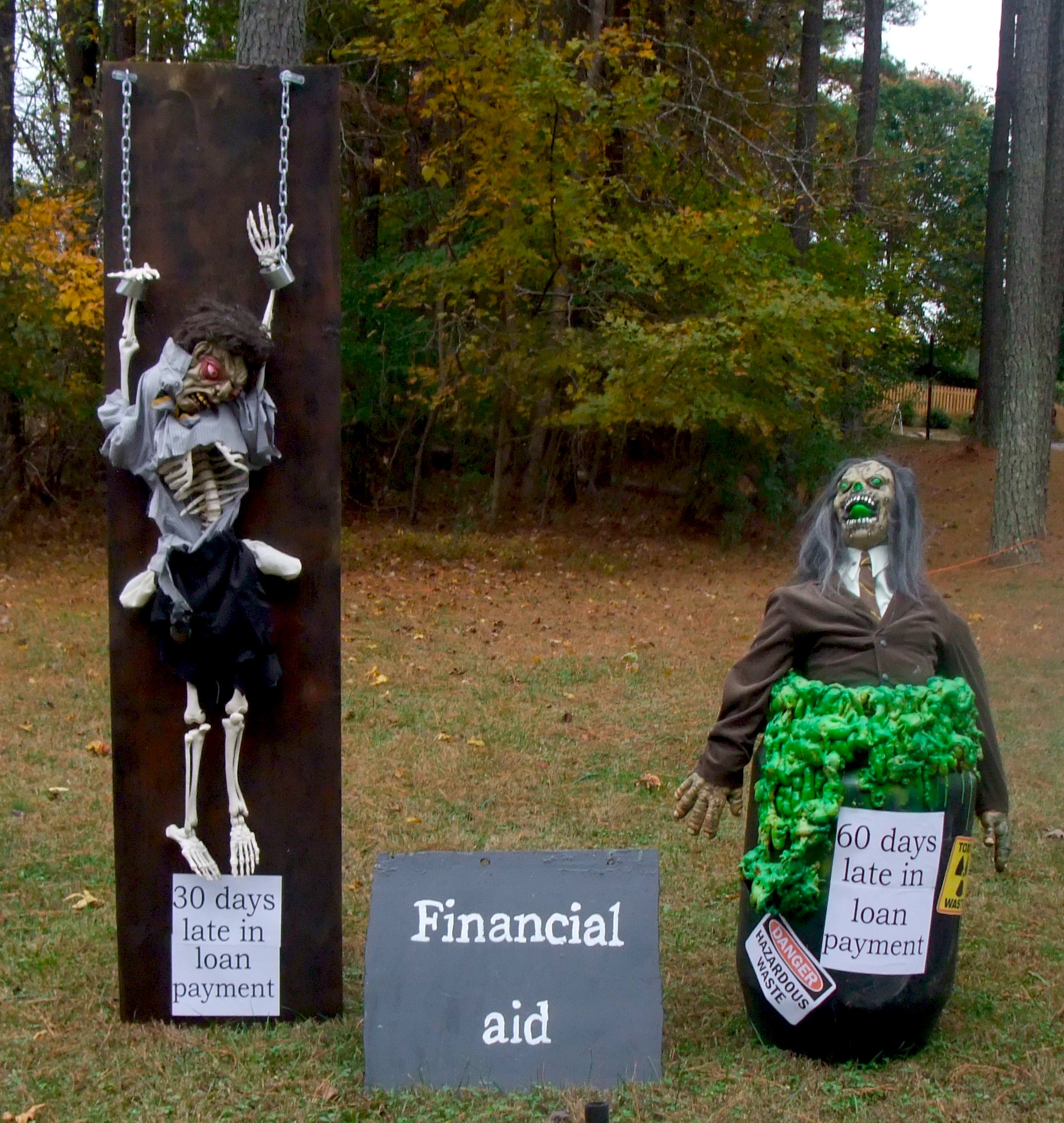 I know the feeling, guys.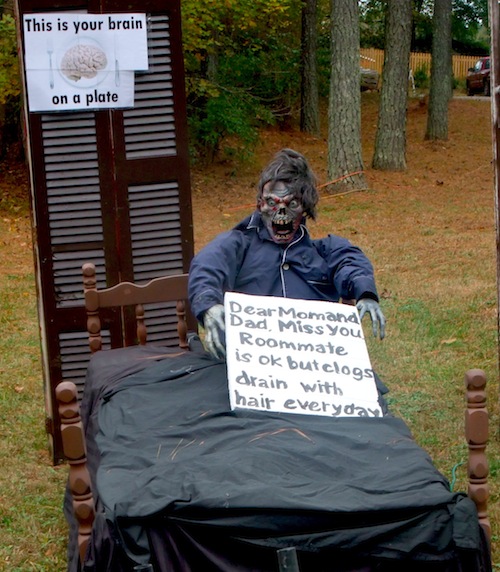 Dorm living!  And below is his roommate….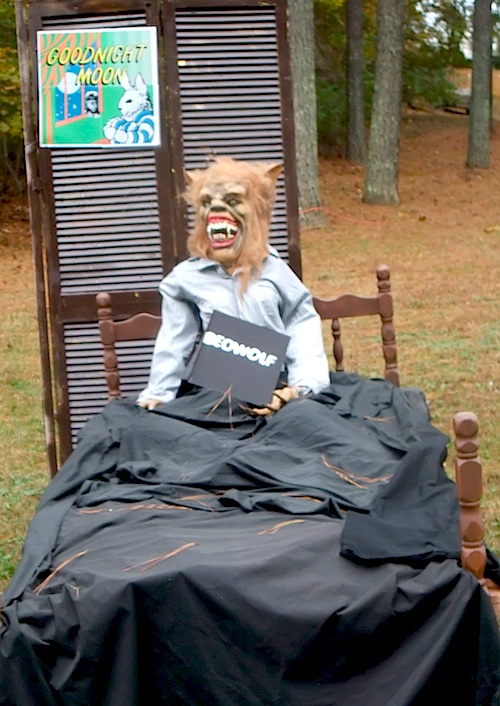 The Chem class was REALLY REALLY gross up close.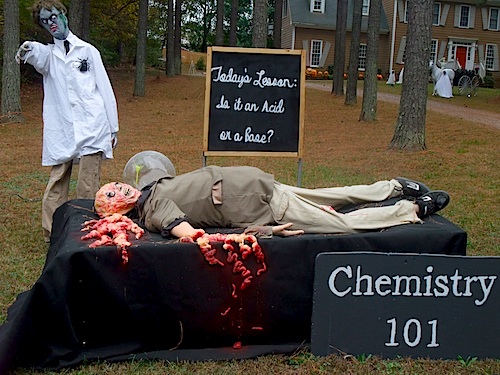 The whole house gets the treatment….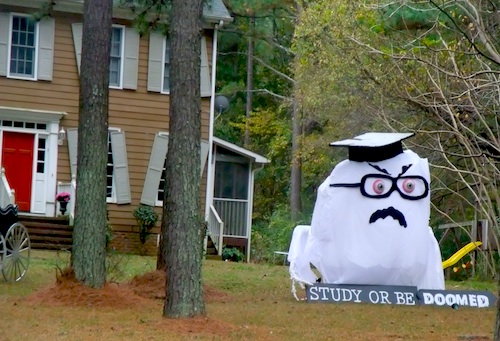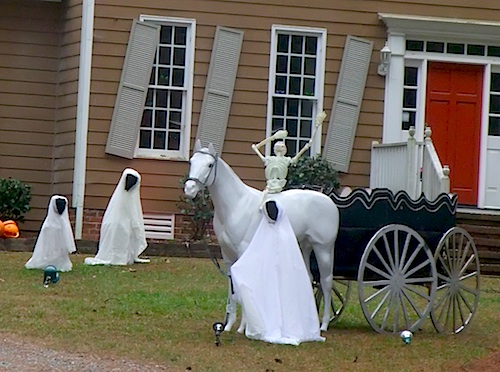 Yeah, I don't want his job.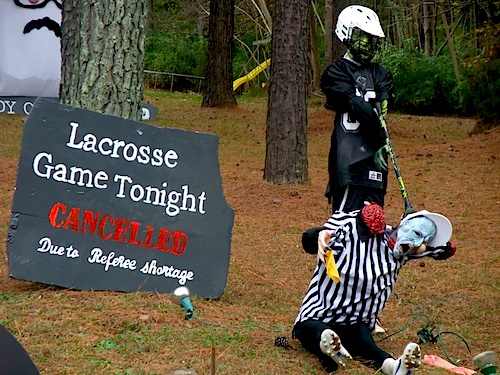 This gal's name tag says "Recruitment"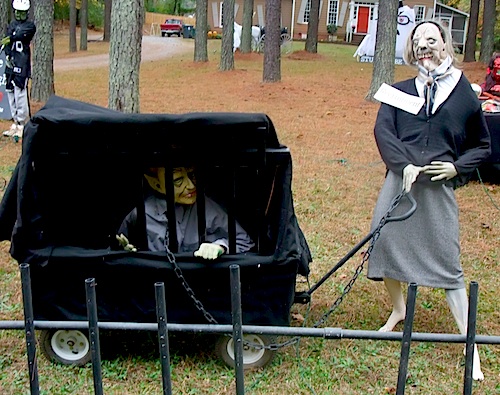 Hard to see in the photo, but he bowls are full of ears and hands and and hearts.  UGH.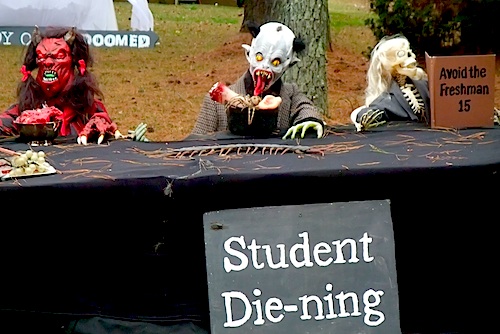 GROSS!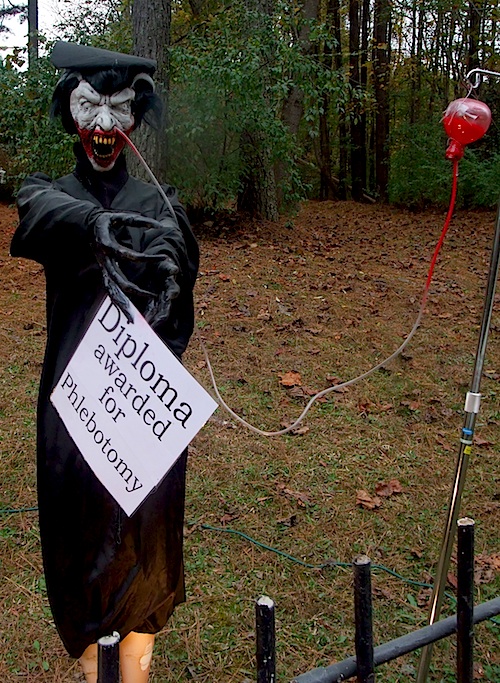 I love the LOL on this guy.  Such a friendly fellow!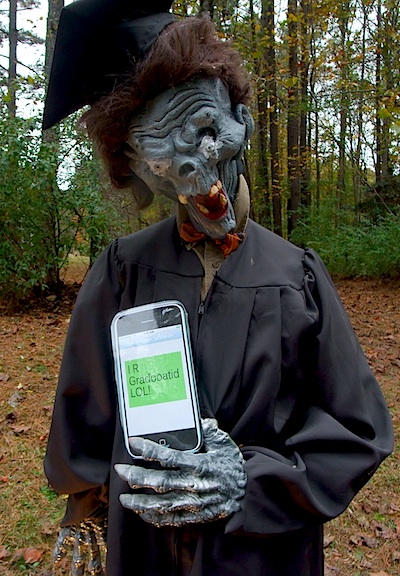 This last fellow was about 10 feet tall!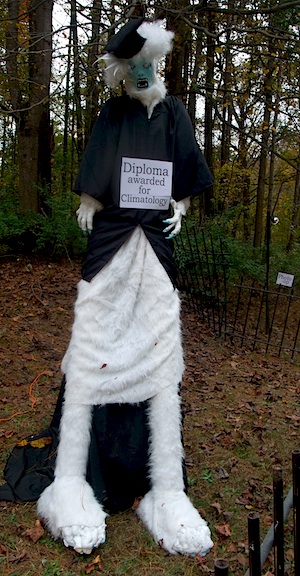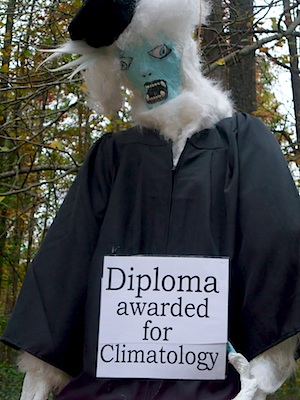 Happy Halloween!