The goat babies went outside today for the first time. It was so funny when I opened up that stall door—they craned their necks out, raising and lowering their heads, looking and sniffing, refusing for several minutes to step hoof out of safety as they tried to comprehend this new, alien landscape. They got over it pretty quickly, though, and were soon running—bouncing—everywhere. Here are Cinnamon and Emma (named by Sophie) taking their first steps out of the stall.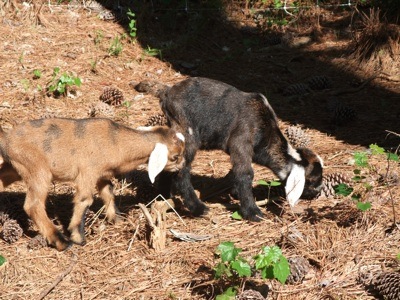 Lucy has not been willing to nurse the babies much, not unless she is eating or I hold her collar. I think her difficult labor may have turned her off on this whole mothering business. She still might change her mind—I remain hopeful. She does sniff them and sometimes talks to them. She just doesn't like nursing. Hey, I can sympathize. I wasn't that thrilled about nursing either.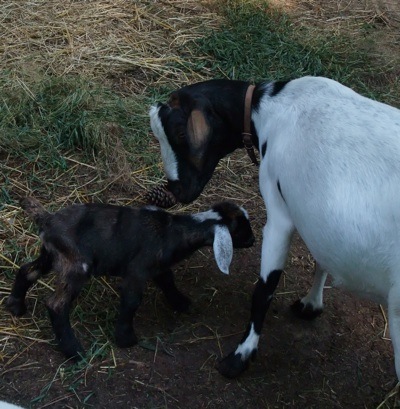 Here's a close up of Emma—at first glance she looks black, but she's really a patchwork of dark browns, blacks, and grays, with white ears and a white heart shape on her head. So cute. We'll probably keep her, though we have to sell Cinnamon—we don't have the facilities to keep a buck, which is also why we sold all the kids last year. It's nice to let myself attach to a goat kid, for once.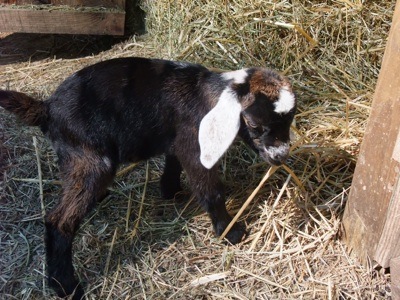 The goat yard was looking extra spiffy today. Paul did a bunch of fence repairs and general sprucing up before letting the tiny babies out.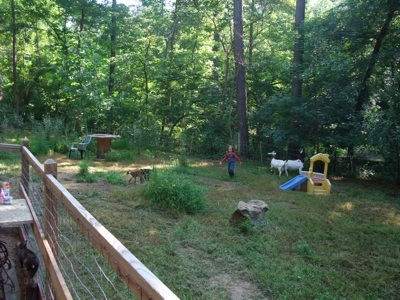 Ms. Sophie was out early with me, helping the babies nurse, holding them, letting them suck on her fingers. She is such a good goat keeper!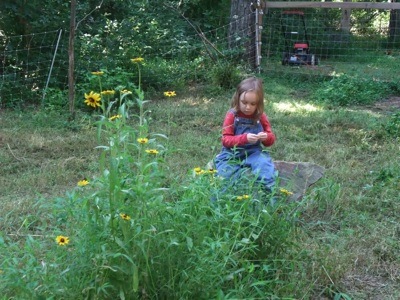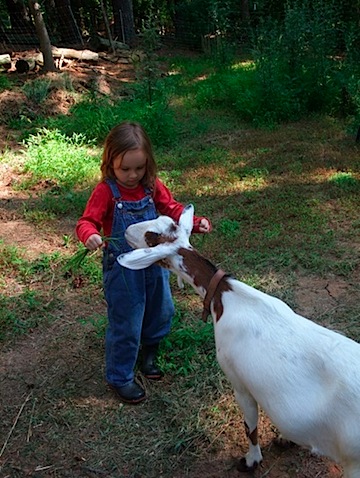 Emma and Mochi the Barn Cat have been playing in the barn stall—here they are surprising each other outside for the first time, coming around the corner of the goat house. The next second, they touched noses. Life long friends?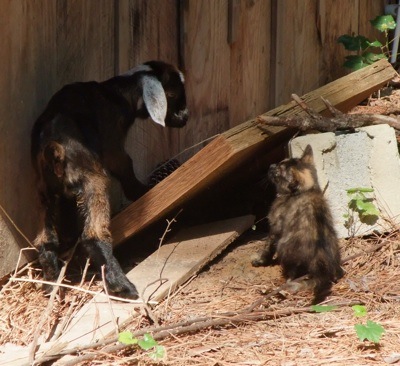 Here is back scratch run. The goats lean heavily on the fence and scrape their backs along the length of it. Thus the need for constant repairs.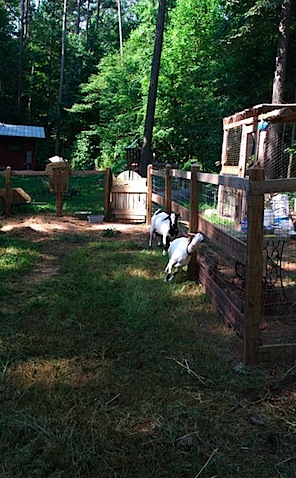 All in all, goat life at Honeymilk Farm is burbling along nicely!