Back in the middle of all that snow at the end of February, I turned 44 and on the same day, Sophie turned 11.  Some nice number palindromes there, plus I was exactly four times her age.  We had to postpone our party twice due to snow, but we finally got some friends and family together to celebrate, yay!  Luc and I baked the cake—he is becoming quite the baker, studying with the master, his Great Aunt Carroll.  Here's my girl and I, plus Luc's cake: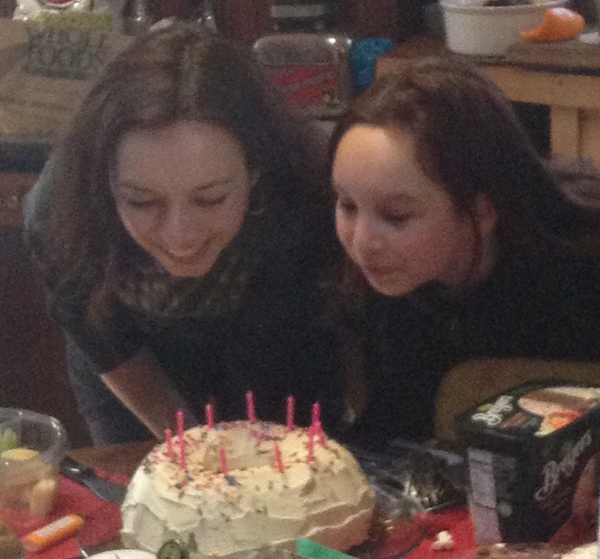 After the party, for fun we took a picture of Sophie in one of my old baby carriers.  I was totally into carrying my babies and had a ton of wraps, I've gotten rid of most of them, but some I just can't part with… and I can still do it!  For a few minutes anyway.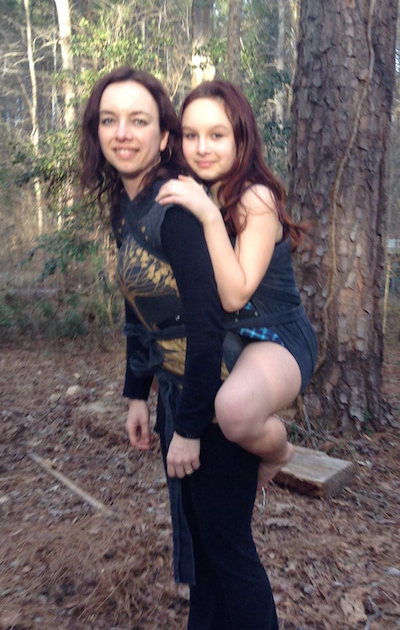 Isn't she cute???  So HUGE.  For comparison, here we are ten years ago: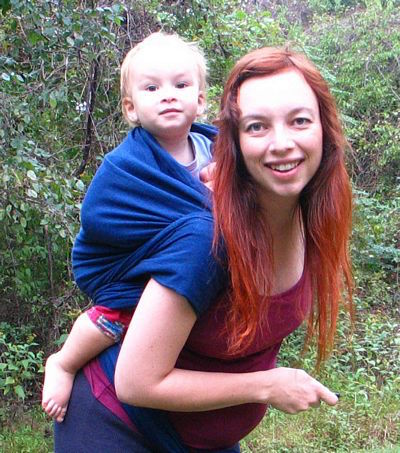 I'm super preggo with Luc in that one.  We were just about to move into the yurt.  I had just finished my first novel.  It's gone by so fast.
In another ten years maybe we'll take a picture of Sophie carrying me in the wrap!