Okay, I know it isn't really here until June for most peeps, but:
1) the kids finished their year-end fill-in-the-stupid-bubble test and that's the end of the "school year" for these homeschooled maniacs.
2) we went for our first swim of the season, woot!
And 3) it's 90 freaking degrees today.
If that all doesn't add up to summer, I don't know what does.
Into the pond!  First Luc….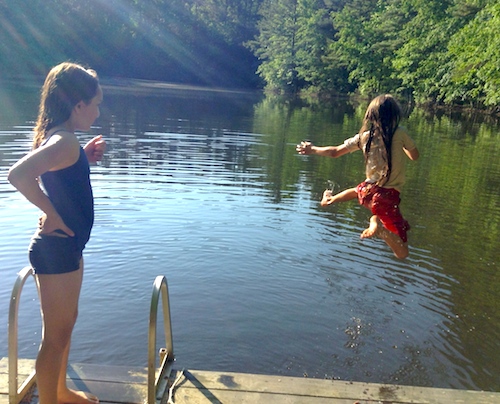 Then, Sophie: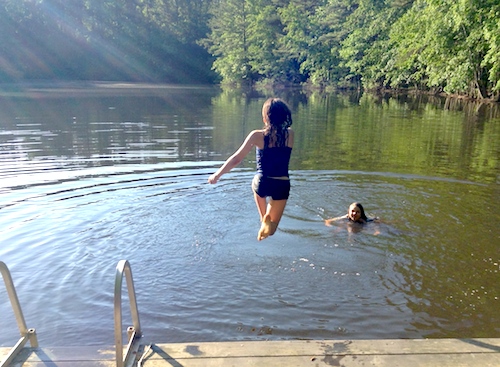 I love my pond.  Although a friend recently terrified me with stories of the "brain eating amoeba".  Jesus, like I didn't have enough to worry about. Thanks a lot, friend-you-know-who-you-are.  Thanks a fucking lot.
Back into the Denial Tower(tm) I go!  I love my pond!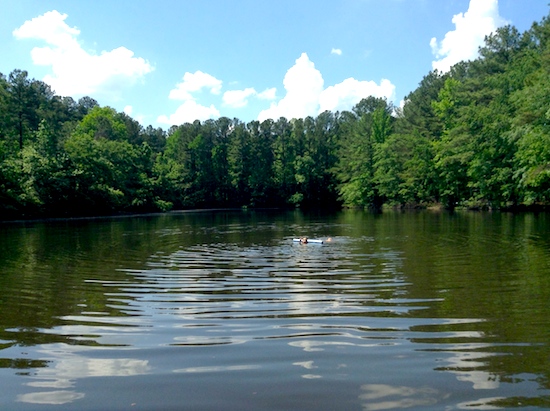 In case you can't see it, Sophie is giving you a peace sign.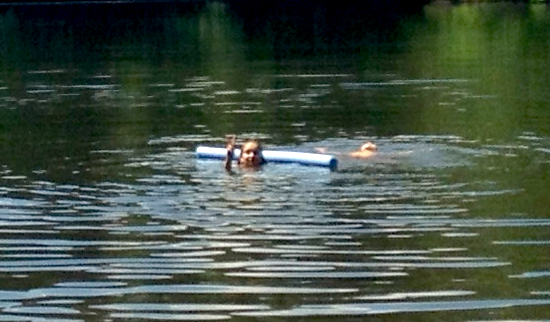 And that's Luc, floating on his back behind her.  Oh man, there is no way to deal with 90+ degree North Carolina Summer day better than a brain eating amoeba breeding pit spring fed pond.  Farmer's Almanac says this summer, after that super cold winter, is going to be a killer.  Yikes.  I need to get the air-conditioner set up, stat.