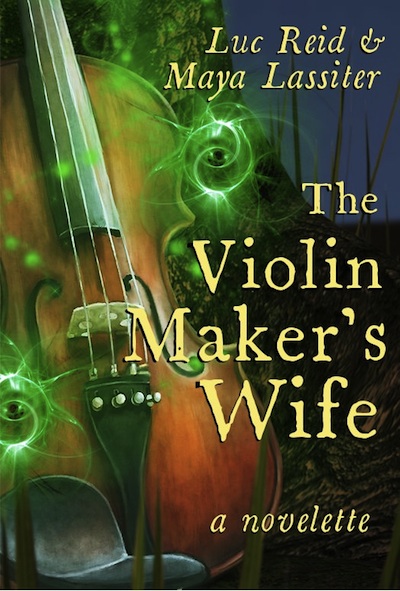 Nora Warren always knew there was something uncanny about her husband Tom's work. What she didn't know what that his enchanted violins could be deadly. Tom's friend has one of the exquisite instruments, as does Tom himself. So does Garrett, Nora's only son.
But Tom has looked too deeply into his own magic, and Garrett is in danger. Now Nora must find the answers Tom can't give her, even if it means searching for spells hidden in his workshop, questioning a secret society of musicians, and following dangerous lights out into the wilderness. Tom has looked where he shouldn't, but to save Garrett it's Nora who must find who–or what–has looked back.
"The Violin Maker's Wife" is a historical fantasy novelette, set in 1870s Missouri, and is about forty pages long.
---