My best loved grandma passed away last week.  She was 91.  The last few years had been pretty hard for her, but Lassiter women are tough and she kept hanging in there, past when it even seemed possible.  One of twelve siblings, born on a tiny rural farm, she married at seventeen, had three babies, went back to school for a nursing degree, stayed married for 70 years.  She was also captain of her high school basketball team, loved to dance, traveled the world on a budget—Paris, Scotland, Switzerland, Alaska, she walked the Great Wall of China in her 70s!—delivered Meals-on-Wheels, was a devoted fashionista, sang in her choir for twenty-five years, wrote and published poetry.  I can't even begin to sum up her life in a silly blog post.
But she conveyed to me, powerfully, through her actions, that if you want to do something, you go do it.  Full stop.
Sophie and I went to visit at the beginning of the week when she was pretty much gone, then went back a few days later for the funeral.  Her daughters, grandchildren, great-grandchildren, and spouses-of-same, discovered that Granddaddy's vault (where some of his ashes are) was full of water, so the day after the funeral there was vault repair, and we put Grandma in there with him then in these glass jars.  The weather was gorgeous, the cemetery, this old place full of graves from the 1700s including a bunch of Lassiters, was lovely, all graceful spring trees, flowers, and gentle breezes.  That was a good morning.
Back at her house we found a litter of feral kittens in Granddaddy's old boat barn.  Sophie caught one and my cousin caught another.  What the heck, we brought the little guy home.  Kitten therapy.
Here is Mr. Fluffbutton getting his first bath: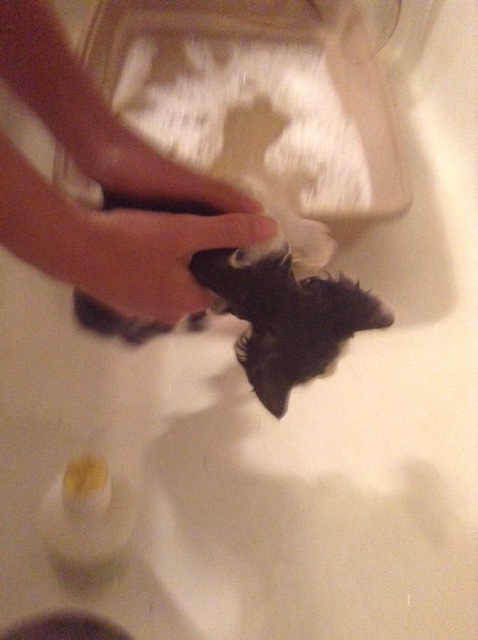 Those ears!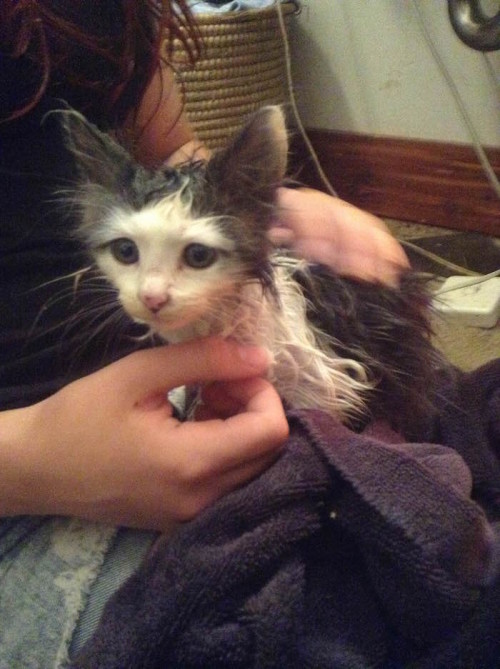 And here he is all fluffy and cute: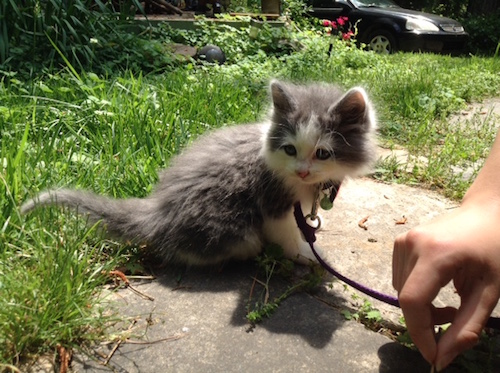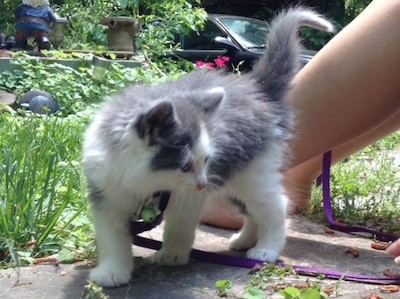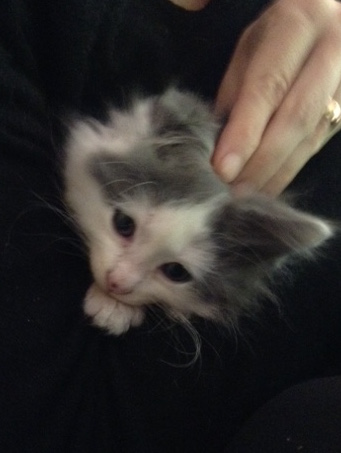 When my Grandma was twenty she met a vivacious redhead named Iris who would go on to be Grandma's dear friend for the next seventy years despite living hundreds of miles apart.  They visited and wrote long letters, and grew old together long distance.
We got a call the day after Grandma died letting us know that Iris had also died, ON THE SAME DAY.  Its just as if they  decided they were doing this next thing together, just like they did all the rest of it together.  Makes all the hairs stand up on my neck, makes me cry.
Here is my beautiful Grandma, Marginette.  I hope she and Iris are cutting up, having a grand time!