It's raining on the yurt roof (loud!) and thank goodness because we have been drowning in pollen.  Seriously, look at this: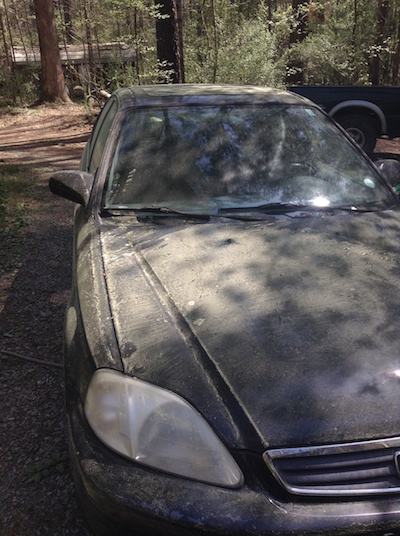 That's from ONE NIGHT.  Take a closer look: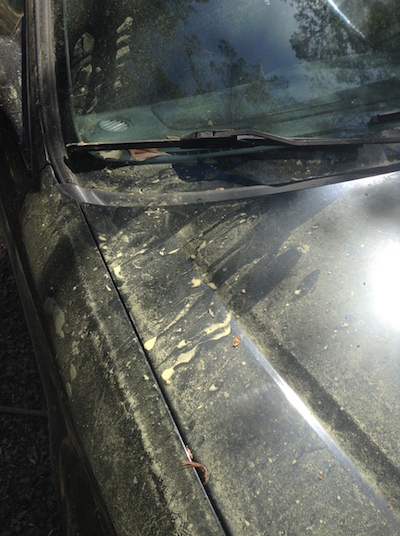 That thick layer of yellow has been on everything.  I come in from walking Henry and the cuffs of my yoga pants are covered in it.  Hubby came in from working outside and when I patted him on the back, poofs of pollen came off him.  Driving down the road, you look into a yellow haze, seriously!  We leave footprints in it, it is so deep.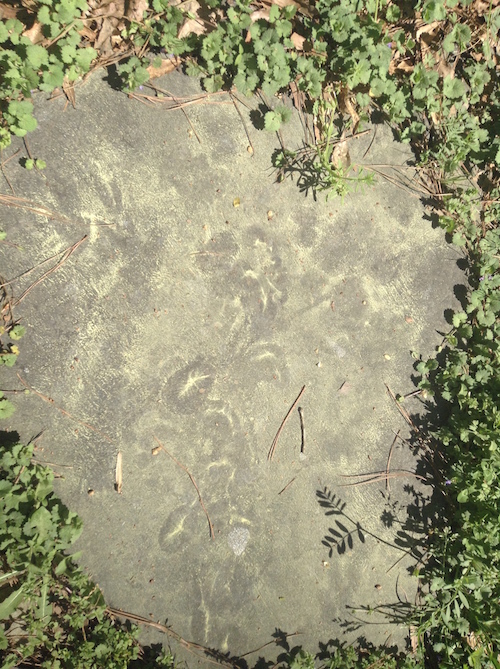 But now this rain will wash it away, or at least some of it.  Our breathing systems can go back to the normally high levels of pollen of  NC spring and not this crazy onslaught.  Spring is on fast forward this year.
You know what, I was just flipping through my camera to get those pollen pics and look, Sophie's gorgeous hair after our semi-annual Henna Party.  My cousin and I, and sometimes my sister, and now my daughter, we all have this crazy red hair now.  It's a Thing.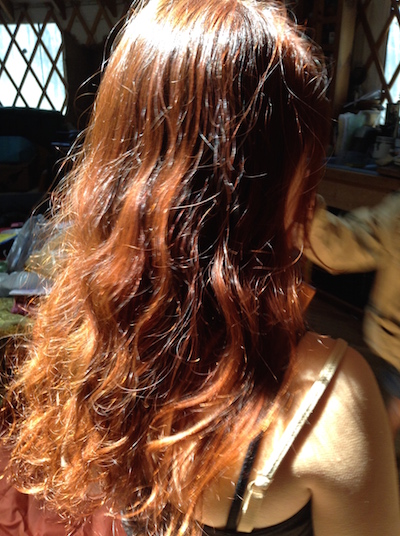 So pretty! She likes to torment me by talking about cutting it all off.  Sob.
Ooo, and look at this, an amazing sushi feast we had a couple of weeks ago: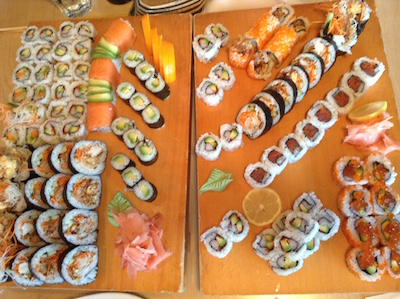 DELICIOUS. I had to take a picture.
Isn't going through the camera fun?  I don't miss the days of film.
And in my final news of the day, the new book has a title!  Ghost Fugue.  It is out with the second round of beta readers at the moment.  The cover is in the works, and I have booked my copyeditor to do the final typo, cleaning and formatting, hopefully in May.  Aiming for a June release.  I'll do a fancy shmancy cover reveal as soon as it is done. I'm super excited about this book!