I found these small people on the desk this morning when I got up.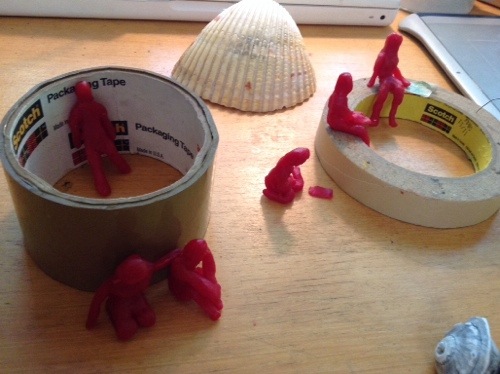 I believe they are constructed out of the wax that was on the now naked wedge of cheese in the fridge.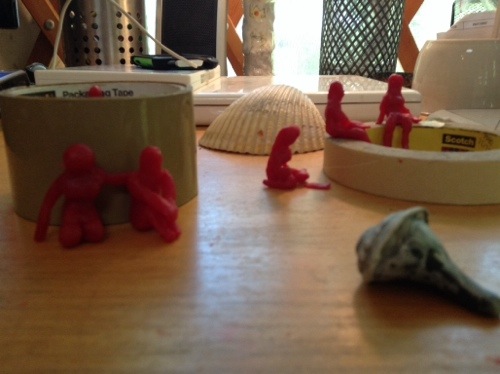 Sophie made them.  They seem rather melancholy, don't they?  Maybe I'll make them some cookies.