My wonderful, funny, smart, silly, lovely daughter, Sophie, 9 years old, is serious about her art.  Except when she is totally fooling around, of course.  She's really good at it, and she loves it, and I'm so glad, as a homeschooler, that she's got as much time as she needs to put into it.  Think of all the hours wasted in a school day!  God, I remember being so incredibly bored in school.  Instead of being bored, Sophie is drawing.
Still lifes…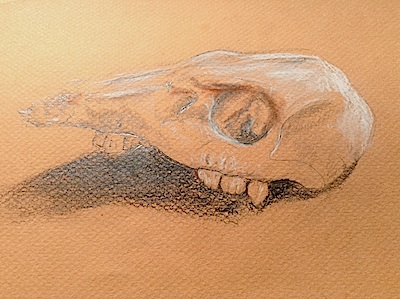 Goofy pictures of our pets….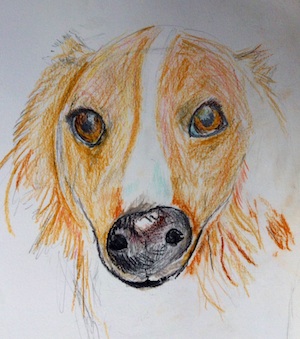 Mixed media fantasy characters….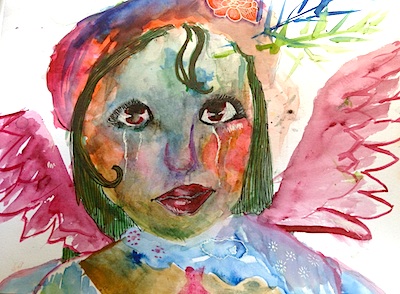 Pictures of cool animals from the internet….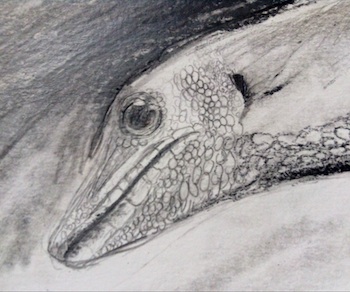 Manga characters she invents….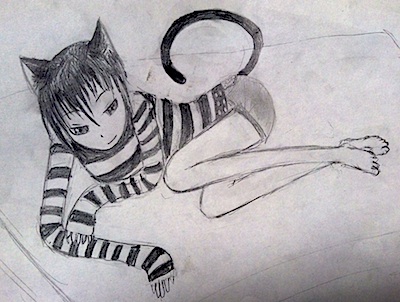 And self portraits….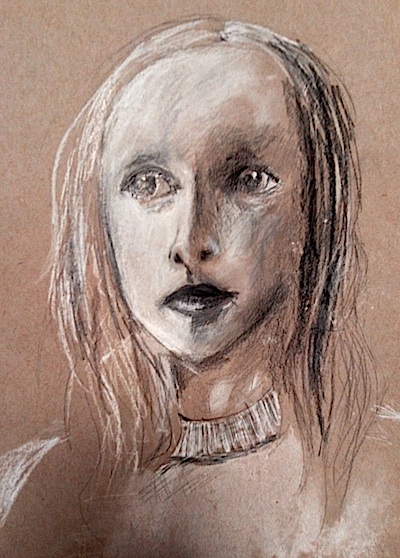 ….she works at it most days, often for hours.  I'm really curious, if she is this capable an artist at nine years old, what will her work look like when she is nineteen, after a decade of daily practice?  I mean, yeah, she might drift on to other activities, which would be fine.  But if not, if this is something she continues to love into her adulthood, how cool to have the freedom to get one's 10,000 hours to mastery in, before one is even 20! 
It's like coming out of childhood with a superpower.
upcoming book releases

Buy my books!

Creature of Dreams, now available on Amazon.


Children of the Fallen, now available on Amazon.


The haunted and talented children of the glorious and terrifying...

Toby Streams the Universe at amazon.

A psychic in the big city, trying to stay sane....

The Violin Maker's Wife at amazon.

Enchanted violins can be deadly....

Conjuring Raine, now available on amazon, B&N, and at Smashwords.

A girl, her vampire, his demon...

You can also listen to the Conjuring Raine free podcast. Enjoy!

"Dusi's Wings" April, 2003. . . . "One thing fantasy can do for us is to give shape to the mysterious in the world; another is to make emotional yearning concrete. The early sections of "Dusi's Wings" do just that...there was a strong grasping towards the spiritual in fantasy here that was very promising, and I look forward to reading more by Lassiter." --review, Tangent Online.

Recent Comments