After reading the terrific Saezuru Tori wa Habatakanai, reviewed in my last post, I started sucking down yaoi manga like the crazy person that I am and I've got to say, it's kind of eye-opening and here's why.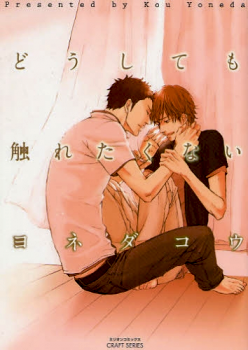 Where are all the complex, troubled, intense, sexual, interesting relationship manga involving straight couples?  Am I missing something here?  Why can't I find them?  And why are all the straight-couple romance stories so predictable?
Don't get me wrong, yaoi is, as far as I can tell, chock full of sweet, romantic, predictable fluff/smut fests (your choice), just like manga written about straight couples.  But there IS a whole subset of stories I'm finding now about actual adults having actual adult relationships (vs. the idealized romance arcs typically found in shojo and even josei—written for adult women—manga).  Salarymen (Japanese "business men") struggling in their gay relationships are not super common, but they can be found, it is a subset of the genre, for example, No Touching At All, a terrific story by the same author as Saezuru, or The Cornered Mouse Dreams of Cheese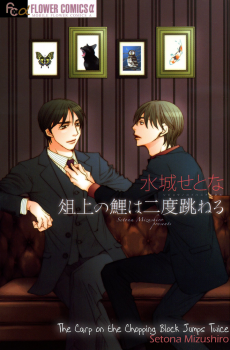 and it's wonderful sequel The Carp On the Jumping Block Jumps Twice.  Those were all really well done, chewy, interesting stories about complicated people.  Highly recommended.
So where are the analogous thirty-year old women stories?  Because I'm having trouble finding them.
Realistic, complex stories, about realistic, complex characters.  That's all I'm looking for.  Is that too much to ask?
Tramps Like Us, remains the go-to working-woman-in-relationship rec, as far as I can tell, and it is tres delightful, to be sure, but it can't be the only one.  Say, "I love you" has the sensibility I'm looking for although it is about high school, but it feels real, if that makes sense.  There are a couple of others (although nothing is leaping to my mind at this moment).  But on the whole, straight-relationship-manga seems to be, for the most part, about high school girls being wooed by older dudes in a blushing, oh don't touch me there, kind of way.  If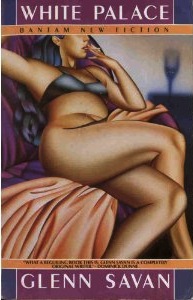 you want strong, complex, older characters dealing with realistic relationships in manga, it seems like you have to go to BL.
Tell me I'm wrong.  Point me to some titles. Why are woman characters so wimpy in manga?  Am I reading the wrong books?
Okay, I was trying to think of novels, too, and it's been awhile since I read novels heavily but examples that come to mind are, say, White Palace (and the terrific Susan Sarandan movie that was based on it), or Endless Love (and the terrible Brooke Shields movie that was based on it).  I know there must be tons of others.  Recs?
Anyway.  I love me some manga—and all kinds of stories, not just romantic ones—as anyone who has read my blog recently can attest. And I DO have a soft spot for high school girls falling in love that can enjoy well done shojo, no problem.  But sometimes I crave something else.  A something else that I've been finding this week within BL, which surprised me.  So.  What's up with that?   Why is it that in order to tell a juicy, complicated, sexual, relationship story, we have to make both the characters men?
I welcome recs!  Basically I'm in the mood for any complex, interesting, relationship stuff, straight or gay, I don't care, anything as long as it is interesting.  This stuff must be out there.  I can't be the only one who wants it.  Why is it so hard to find?