Time for some tie-dye!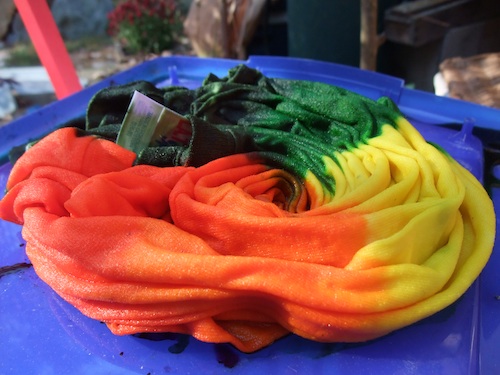 Get out the dye!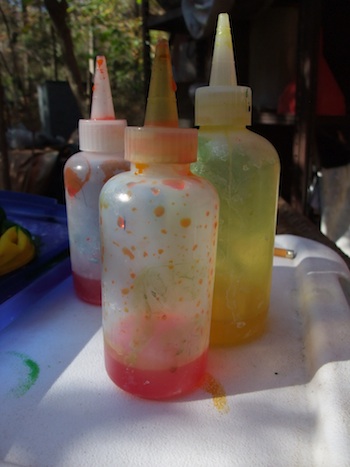 Fold, twist, tie, and dye…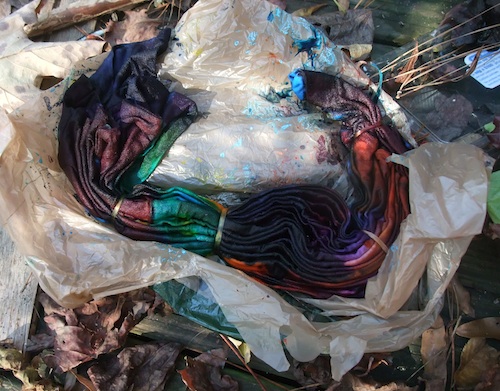 Presto!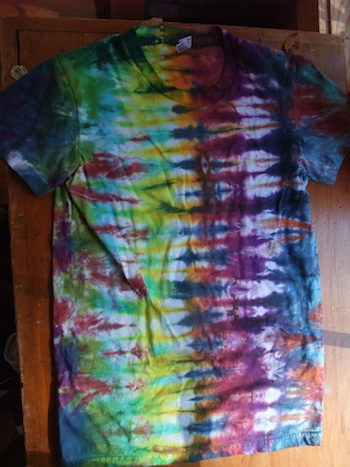 Here's one Sophie did…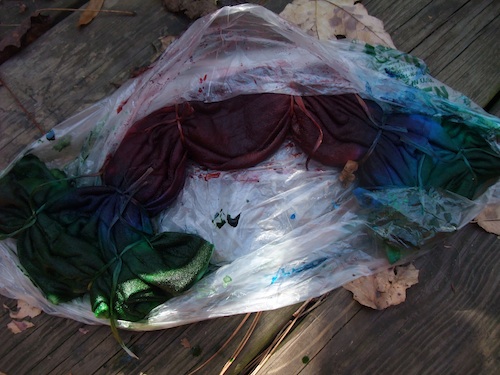 Action shot!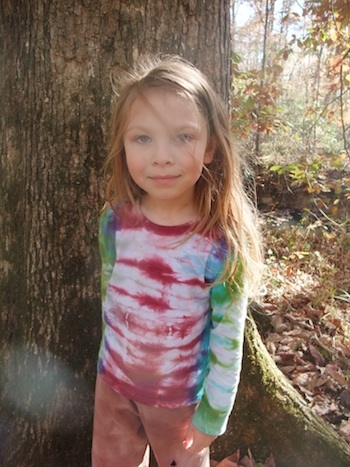 Awww, Luc is so pretty.
Honestly, we're terrible.  We make all this stuff to put into our Etsy shop, Rubyfish, and then we keep it all.  Pathetic.
Two at once!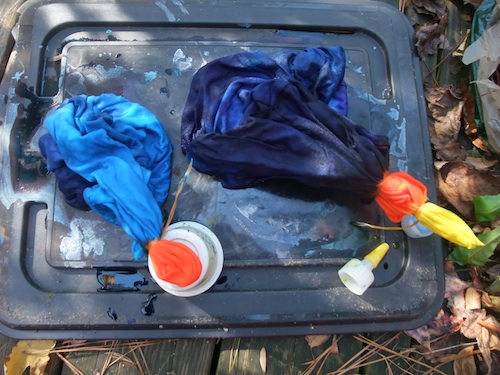 The one on the right is this sun pattern t-shirt: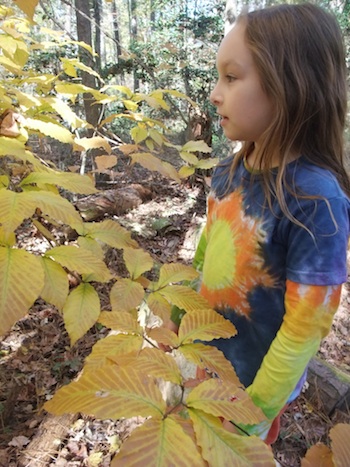 (She's got the citrus colored long sleeve shirt under it that is the first image in this post, the orange/yellow/green spiral.)
And here is the one on the left, another of Sophie's creations: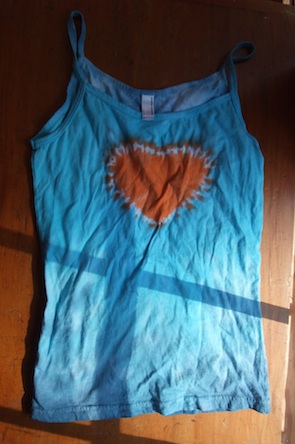 How about some yoga pants?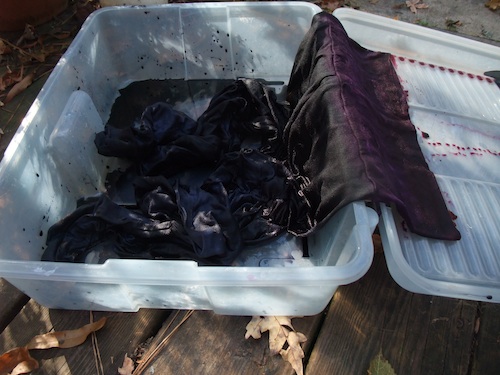 Action shot!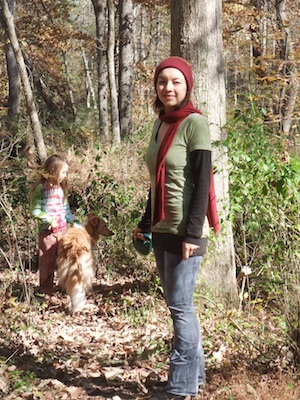 Wait, what about the purple fold over?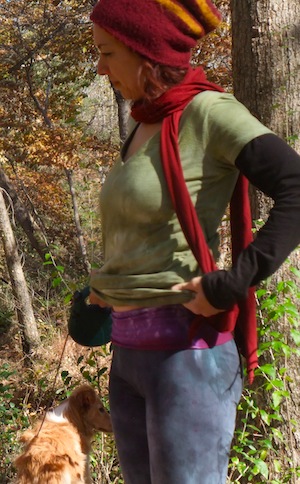 Here's another one, I think I did this one…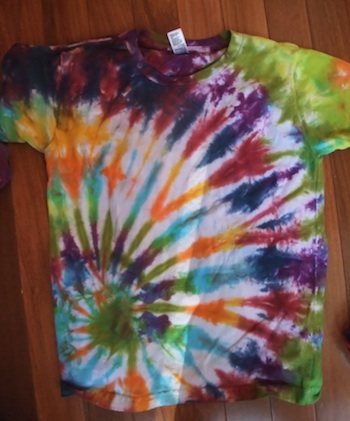 My colorful, wild haired, forest children….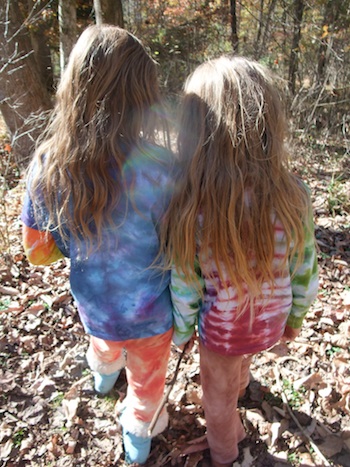 Okay, enough of that!  On to the next thing!