Guess where I've been?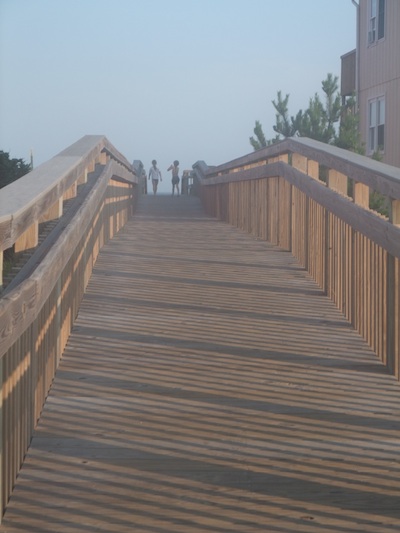 Come on, it's just a little further, just over the top of this walk way, follow those munchkins….
Okay, I'll show you.  Here: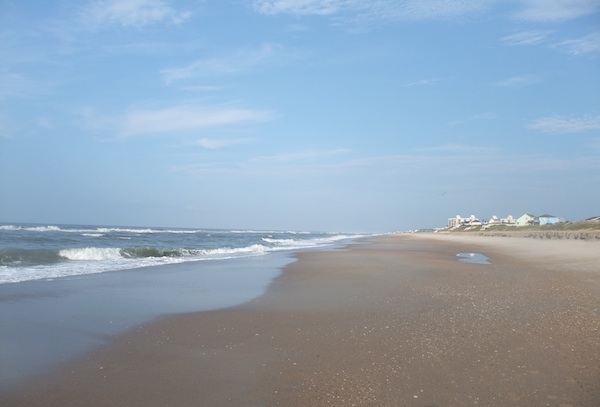 The North Carolina Outer Banks are my favorite place in the world.  I spent summers growing up here at my Dad's place and I just love it here.  Love love love love.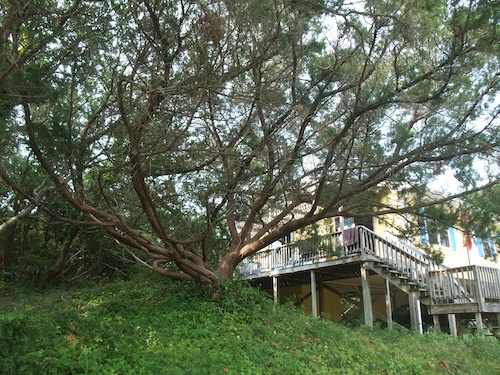 That's my Dad's little cottage nestled in among the gorgeous Live Oaks that put all their energy into growing out instead of up.  They make all kinds of little nooks and kid-sized rooms inside their twisty, wind-shaped limbs—they are simply magical.  Idiots cut them down to put up their greedy, over-sized cottages, coattages that are then subject to storms and have no shade and no beautiful trees.  I admit I'm pretty angry about all those gorgeous, murdered live oaks.
But anyway.
(Breathe, Maya.  Breathe.)
Back to our trip.  We did ALL the things.
We swam.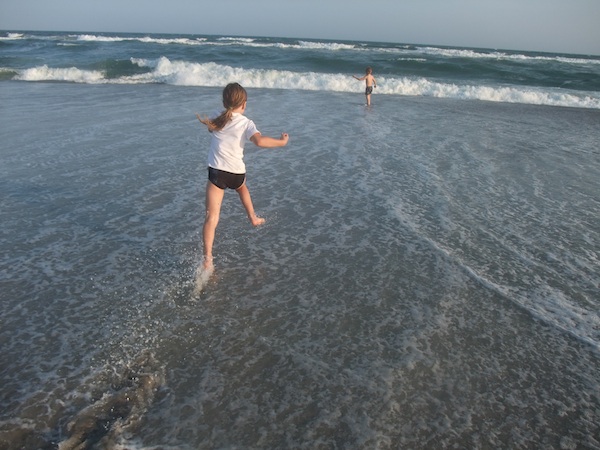 We collected shells at sunrise: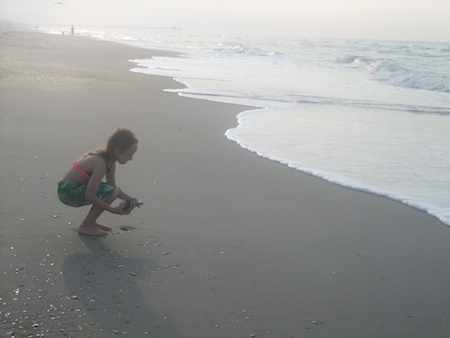 We went on long walks from pier to pier: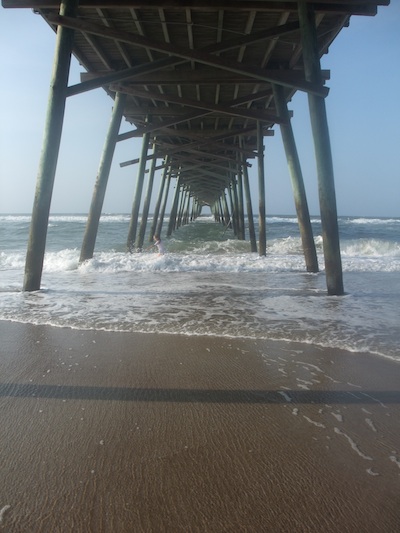 We sipped happy drinks on the deck: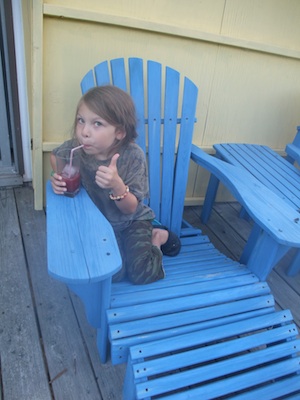 We played Monotony Monopoly, we ate boiled shrimp dipped in butter, we read books, painted pictures, searched the driveway for shark teeth (Sophie found over 30!), and walked around the local historic fishing village.
And I showed my patient family all the things I used to do growing up, and they were very sweet about not telling me to shut up when I kept saying, "And this part was all trees," or "that was dunes all the way down, all these cottages are new," or, "we used to have to get groceries at the Piggly Wiggly on the mainland, because there weren't any grocery stores on the island when I was a kid," etc, etc.  It was hard to see how much it has all changed.
But it's still beautiful.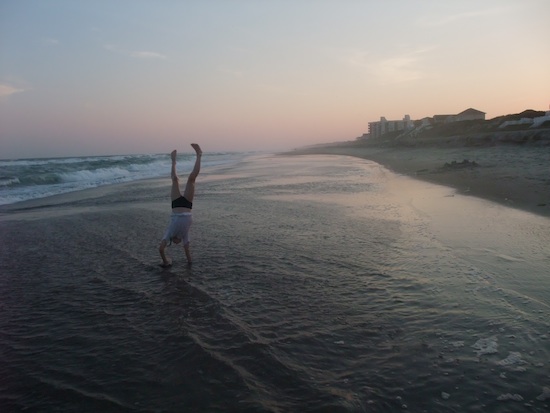 It might not be Santorini, but if a military brat can have a homeland, this stretch of beach is it for me.
Buy my books!

Children of the Fallen, now available on Amazon.


The haunted and talented children of the glorious and terrifying...

Toby Streams the Universe at amazon.

A psychic in the big city, trying to stay sane....

The Violin Maker's Wife at amazon.

Enchanted violins can be deadly....

Conjuring Raine, now available on amazon, B&N, and at Smashwords.

A girl, her vampire, his demon...

You can also listen to the Conjuring Raine free podcast. Enjoy!

coming next: The Lucidity Effect

Lucidity is now with the editor, woo hoo!

upcoming book releases

"Dusi's Wings" April, 2003. . . . "One thing fantasy can do for us is to give shape to the mysterious in the world; another is to make emotional yearning concrete. The early sections of "Dusi's Wings" do just that...there was a strong grasping towards the spiritual in fantasy here that was very promising, and I look forward to reading more by Lassiter." --review, Tangent Online.