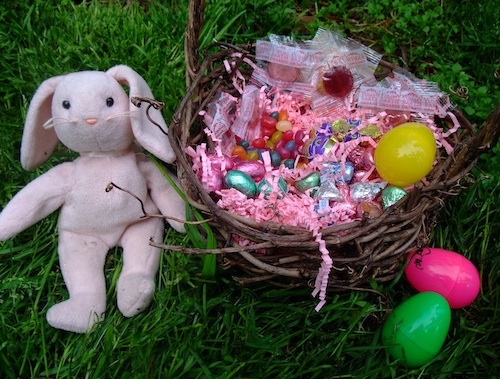 Hidden eggs have been found, re-hidden, found again.  Chocolate has been unwrapped from its little foil wrappers and eaten and then the little foil wrappers have been painstakingly smoothed out for nonspecific future projects by Sophie (?!).  Board games are currently being played, cutthroat Go Fish, high stakes Secret Door.  Life is blooming, baby chicks at the feed store the other day, spring leaves everywhere outside, the creek and pond are full, it's fifty degrees in the morning and eighty in the afternoon… winter is well and done!
Happy Spring!
Newsletter of Awesomeness

Buy my books!

Creature of Dreams, now available on Amazon.


Children of the Fallen, now available on Amazon.


The haunted and talented children of the glorious and terrifying...

Toby Streams the Universe at amazon.

A psychic in the big city, trying to stay sane....

The Violin Maker's Wife at amazon.

Enchanted violins can be deadly....

Conjuring Raine, now available on amazon, B&N, and at Smashwords.

A girl, her vampire, his demon...

You can also listen to the Conjuring Raine free podcast. Enjoy!

coming next: GHOST FUGUE

With the copyeditor. Cover is in the works.

"Dusi's Wings" April, 2003. . . . "One thing fantasy can do for us is to give shape to the mysterious in the world; another is to make emotional yearning concrete. The early sections of "Dusi's Wings" do just that...there was a strong grasping towards the spiritual in fantasy here that was very promising, and I look forward to reading more by Lassiter." --review, Tangent Online.