What we're doing right now: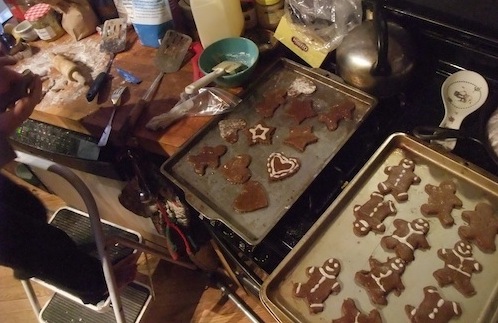 Here's the recipe from Post Punk Kitchen, a site I ran across on google this morning while looking for gingerbread people options.  The cookies are coming out fabulously, nice and spicy with a chewy, crispy texture.  Yum, yum, nom, nom.  They're vegan, too, bonus for us, but don't let that stop you if you're a-feerd of such things.  These are top notch gingerbread folk, eggs and butter or no.
I hope you're having a lovely holiday!