We sold so many of our Rubyfish Studio items, all we had left were the panties and one dress.  Sophie is SO HAPPY.  So we finally did a couple more things to put up in our teeny tiny shop, a dress, and some more rainbow toe socks.  Check it out: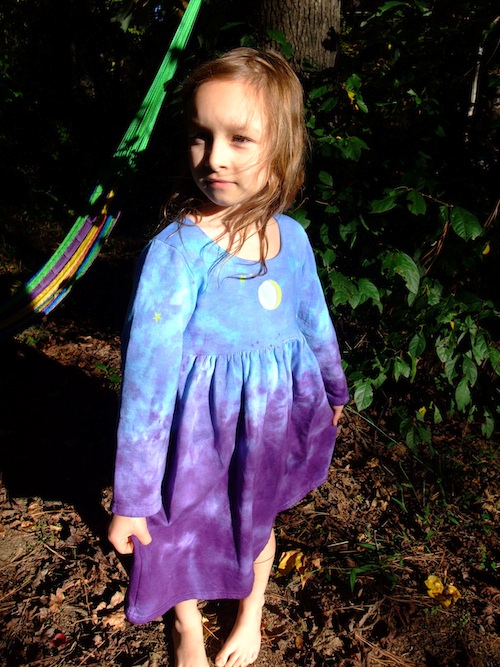 Aww, she's so pretty.  This is Sophie's Evening Moon Rise Dress.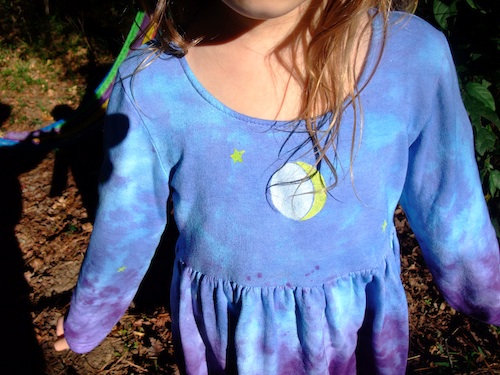 The dress is fleece inside, super soft, and lovely warm for winter.  We dyed it sapphire and purple and then carved stamps for a moon and stars. Sophie did the carving and the stamping.  And, as always, these are her designs.  I'm just the assistant.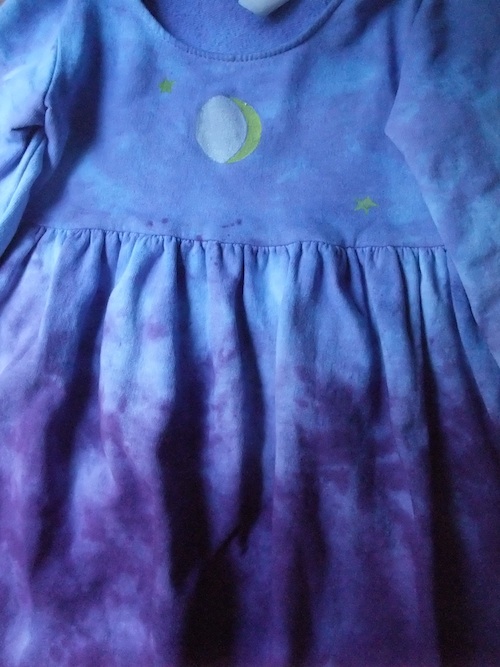 Very magical, if you ask me.
And here are the toe socks: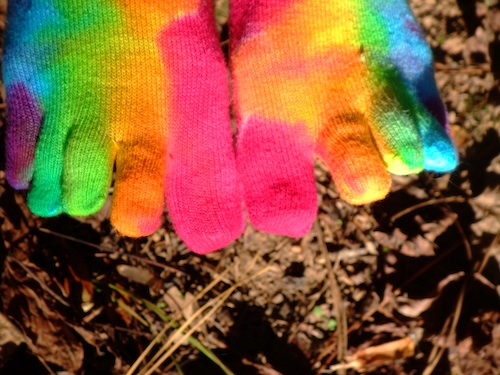 Guaranteed to make you smile, better than prozac, a true mood-lifter and all you have to do is look down at your feet.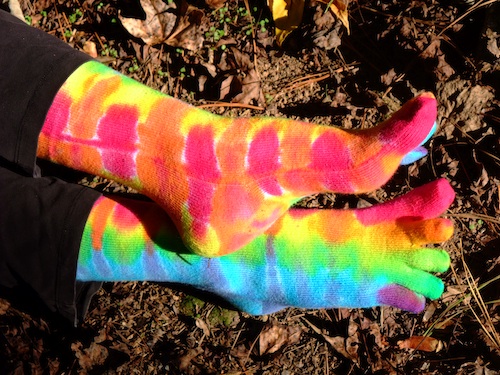 I have to admit, I really wanted to keep these.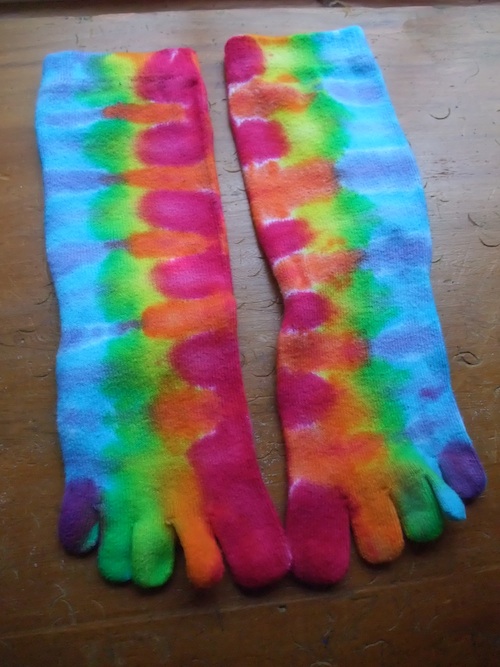 But my sock drawer is STUFFED with fun socks.  I'm a fun sock kind of gal.
But how about you?  Maybe you need some Happy Socks?