Not really rejects, more…skimming off the top.  You might recall that despite opening our Rubyfish etsy shop, Sophie and I occasionally have a hard time putting the things we make up for sale. We have a tendency to, um, keep half of what we make, snatching it away before it can be listed.  One might think we don't make much, but really, we're just greedy.  I thought I'd post a few pictures of items that didn't make it to the shop…
Here's a moss green tank with a black lotus stamp that I snagged.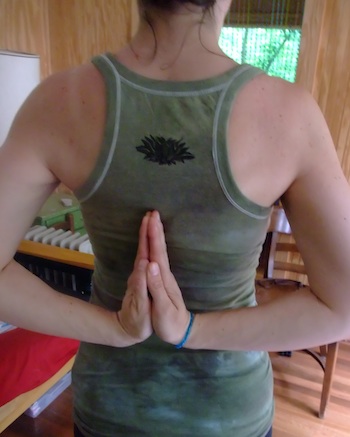 Omg!  My hands are on backwards!  On, no, wait a minute: it's just reverse namaste.  Plus the little turquoise bracelet Sophie made me for Mother's Day.  I love this tank, v-neck, super light weight, extra long.
Oh, look at this gorgeous sunflower dress: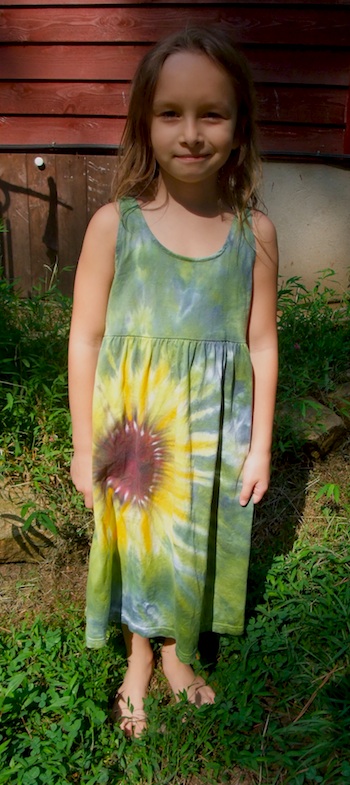 We were inspire by a friend's skirt, but when we were making it, we thought we had totally messed it up—and then it came out great!  That, by the way, is a classic tie-dye experience. We have definite plans to recreate this one for Rubyfish and have been considering some stamp options.  Maybe a grass hopper somewhere along the hem?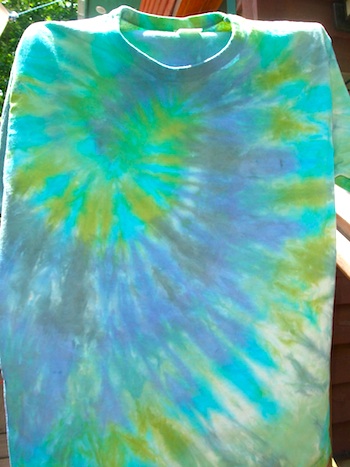 Here is a spiral tie-dye we did special request for a family member.  Hi David!  We were trying to match your blue-green eyes…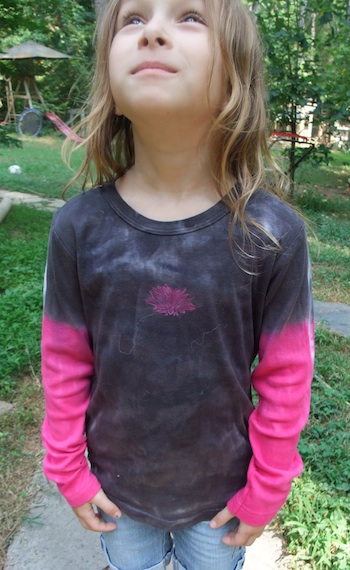 Here is another use of our lotus stamp.  This shirt was actually Luc's design.  "I want the fuschia to come up to here on the arms [carefully saws at upper arm] and a fuschia lotus on a black chest.  Can you do that?"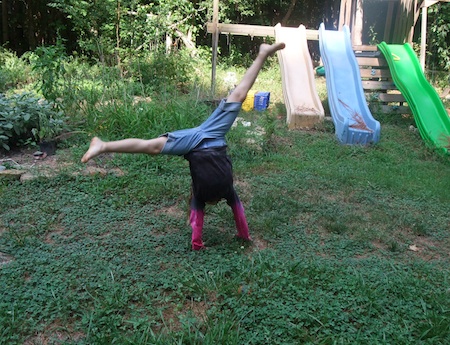 Sophie says, "Yes!"
We've really got to make more things and add to our inventory, but it's so hard to let them go…