Sophie and I walk Henry through our bit of forest every night.  Lately, the fireflies have been out.  It's quite magical.  The other day Sophie got inspired to make a twilight firefly dress.  And so we did.
Here is her first design drawing.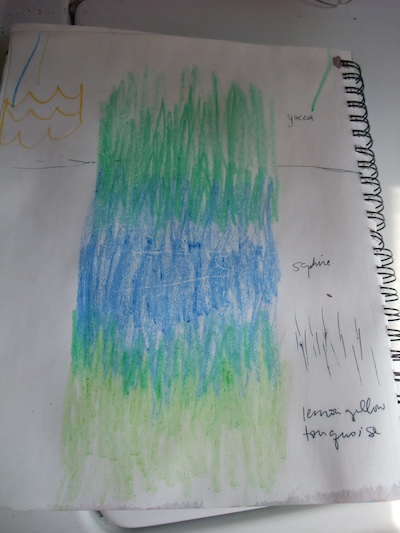 The crayon colors are her plan for the dress.  The writing is me, putting down some ideas for dye colors to achieve the result she wants.  We also talked about how to fold/scrunch the dress to get a tree-like effect in the dye pattern.
Then we got out a white dress blank, soaked it in soda ash, made up squirt bottles of dye, scrunched and folded the wet dress, and applied the colors.
Here is the dyed dress: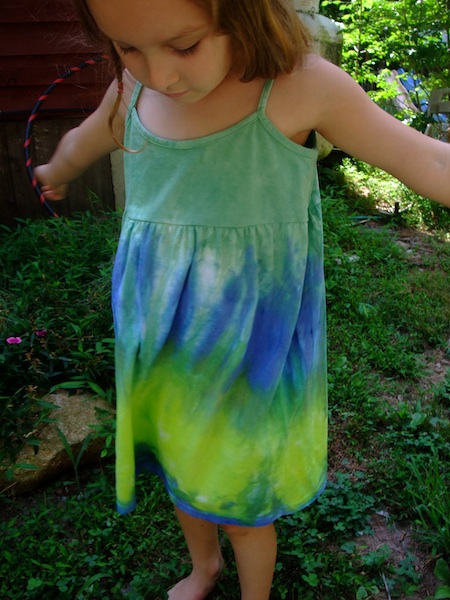 Next, we started thinking about stamps.  On our next Henry walk, we picked several examples of ferns.  We did rubbings and tracings and drawings from these, until we came up with two designs we liked.  Then we transferred these onto carving block, and carved them out.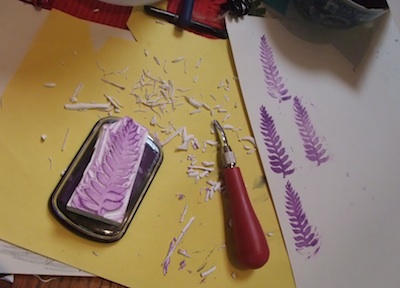 Here is Sophie doing some carving.  This kind of block is super-soft.  Very safe for little fingers—you aren't likely to slip and poke your eye out.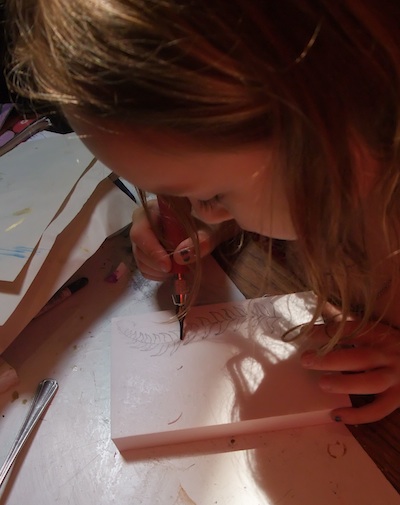 Here are the three final stamps we made for our twilight forest dress.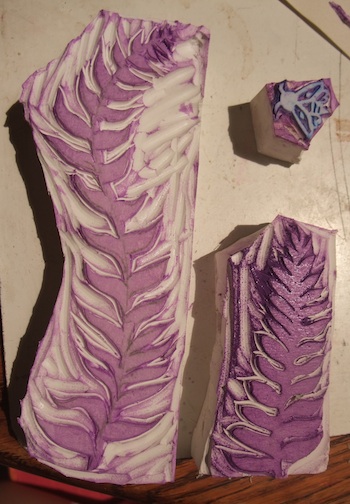 Isn't the firefly stamp cute?  Sophie drew the design for that, and I carved it.  It can take dozens of drawings before we pick one we like, but this one came pretty quickly. Here are some of Sophie's trial drawings and a few test stamps: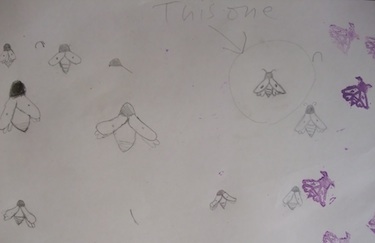 Once the stamps are done, we mixed up fabric paint, did some practice runs, and got to stamping.  After we put on the initial stamp pattern, we go back in with a brush and add other colors, such as the gold on the firefly's bum, or clean up an image if it didn't come out as clearly as we would like.
Here is the final Twilight Forest dress: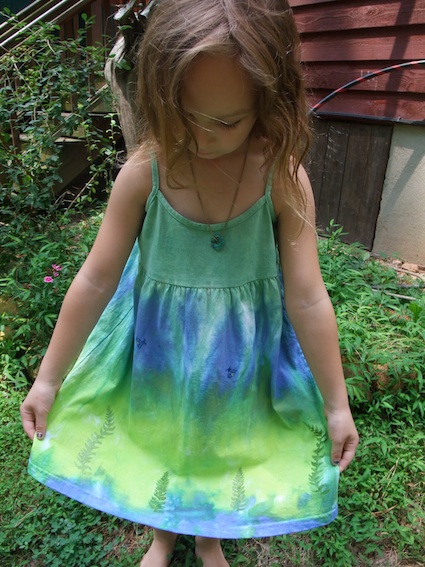 Sophie was very pleased with how it came out!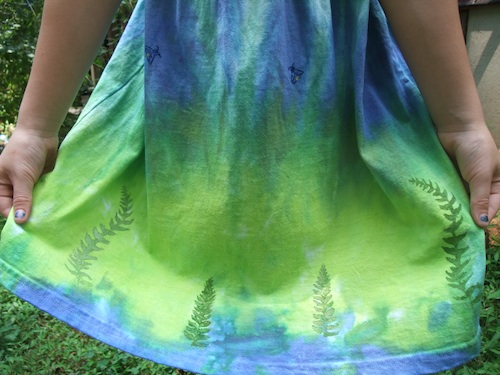 I think we plan to put this dress up for sale in our Rubyfish shop.  Any thoughts on how much we should charge?  I need to get our tech department (we've outsourced it to India) (not) to list it, plus do a post here to announce our grand opening.  We just have a few things to sell, no big plans for world domination through an international fashion empire.  Mostly it's just fun to make things together.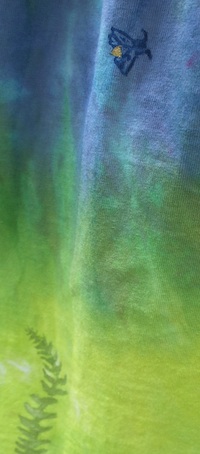 Art is everywhere!