When I started looking for a cover artist for Conjuring Raine, I searched all over, looking for covers I liked to find artists, surfing the deviant art site, asking other writers…it was a long process.  Fees went anywhere from free to $1000 for a cover, wait times anywhere from twenty-four hours, to six months.  I really, really want as gorgeous a cover as I can afford, so it was important to me to find someone I thought could really tell a story with their images.  And then I found Ida Larsen.
Here she is in one of her pieces, "Airship Captain."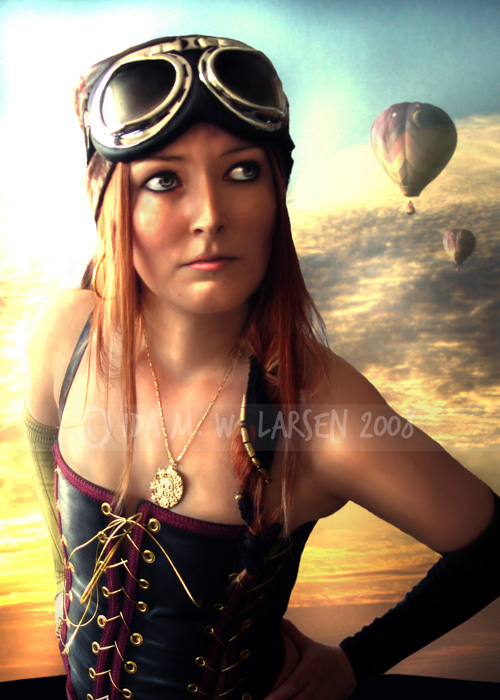 Ida lives in Denmark and does fantasy art for magazines, covers, commission, and for direct sale at her etsy shop. I contacted her and, although she had a couple of months of wait-time until she was available, I eventually hired her to do the cover for Raine.  I'm so excited about what she'll come up with.
Here are a few more of her digital paintings.  This one, "Mermaid Isle," is one of my very favorites: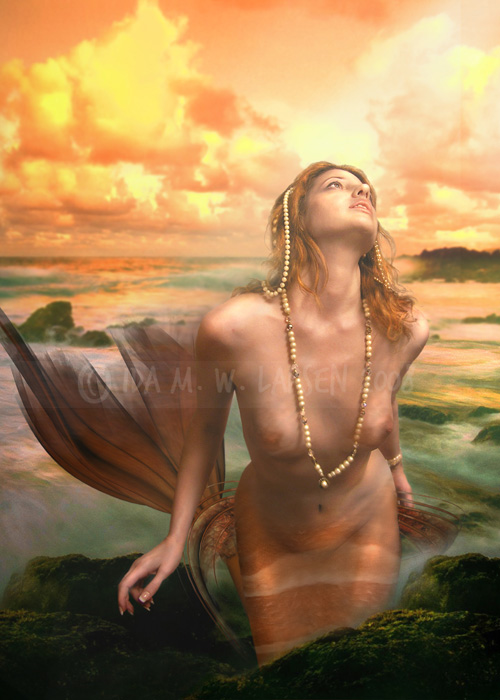 Here is "The Collector"…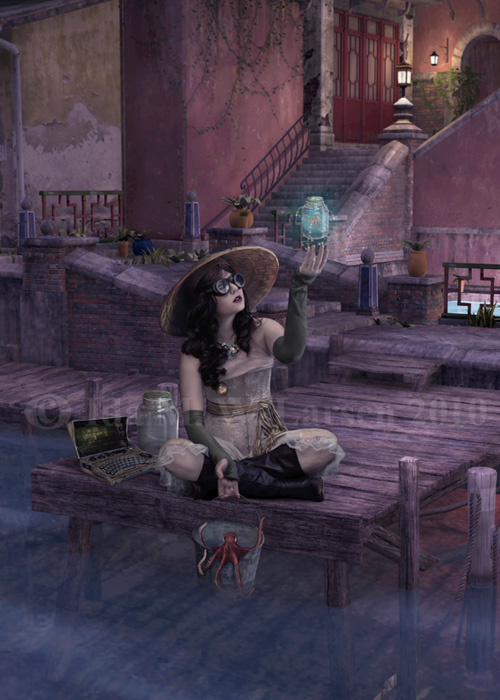 I love the light in this one.  It looks so real, I can smell the ocean and hear the little sounds the dragons are making.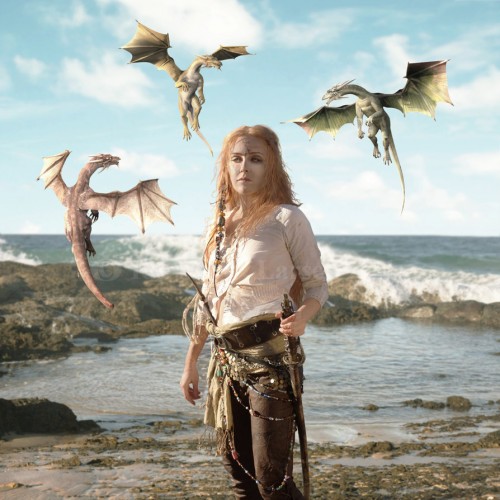 This next one doesn't have any obvious fantasy elements, except there is this hyper-reality feeling to it.  I love how each of Ida's images tells a story, invites questions…who are these people?  What story are they living?  They could be movie stills, mid-action.  My writer's mind starts concocting answers to a dozen questions for each of these characters.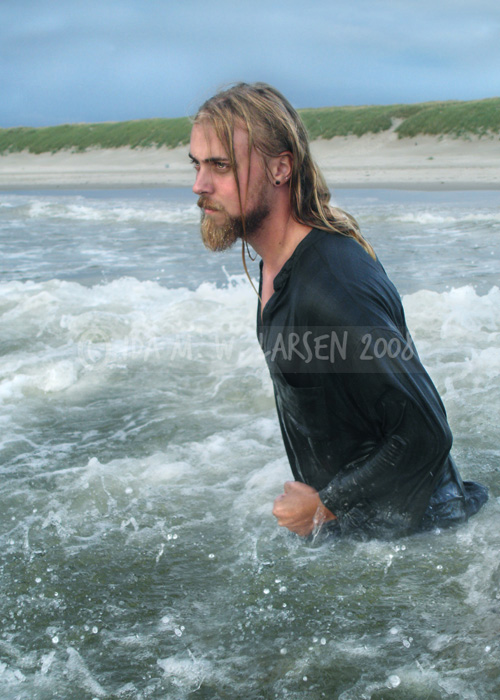 Two more with Ida herself…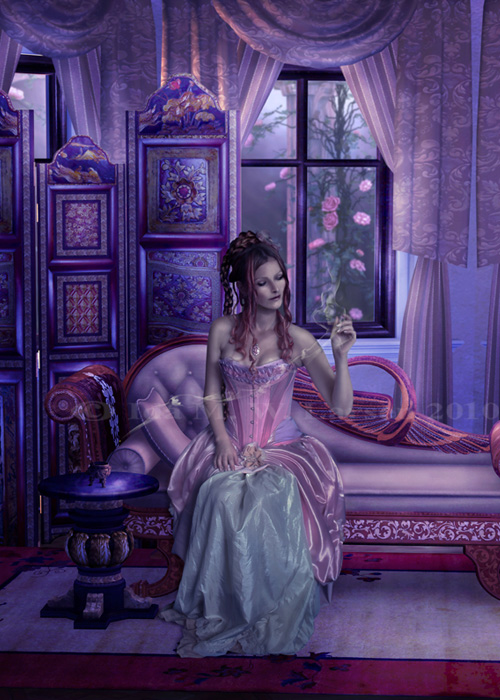 What is happening here?  I'm dying to know.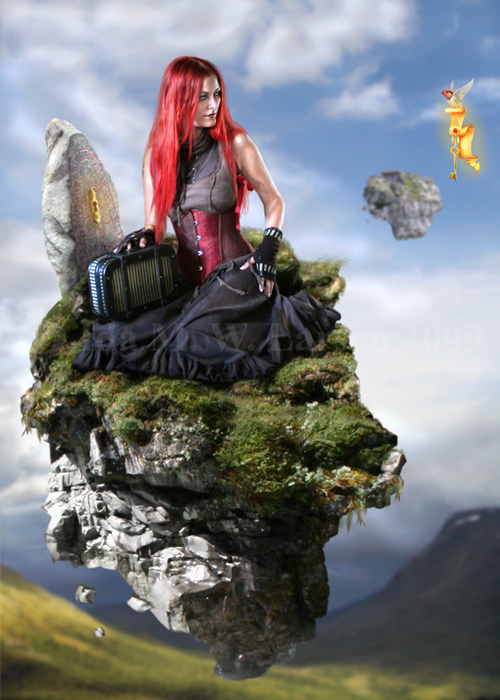 If Raine's cover can be as evocative as these, I'll be thrilled.