Tonight, after eight months of home practice, I am going to my first ever ashtanga yoga class, taught by one of the first white people ever to learn it in Mysore some forty years ago, David Williams.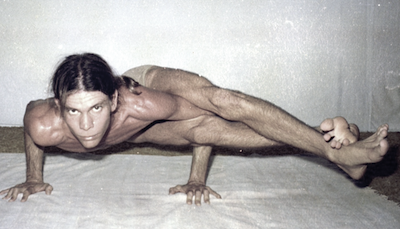 I feel all nervous, like I'm going to show up and the real ashtangis are going to tell me I have to leave.  I am aware that this is totally silly, leftovers from being a military kid and constantly being the new kid in class.  Stay tuned for bloggy updates!  It's five classes spread over four days, including David's take on how ashtanga ought to be taught, primary, pranayama, intermediate, and a history of how ashtanga came to the west.  Paul the Saint is keeping the kids through all of this, we'll see if he survives.
Heck, we'll see if I survive.