For god's sake, we just got another ton of snow! We haven't had this much snow in a decade. But it has given the kids another chance to check off all the snow related items from their lists. These things are all old hat for you Northerners, I'm sure, but they still retain novelty value around here.
I covered Make a Snow Angel here.
In addition, the kids have:
Run Screaming From the Yurt in Excitement, in One's Pajamas: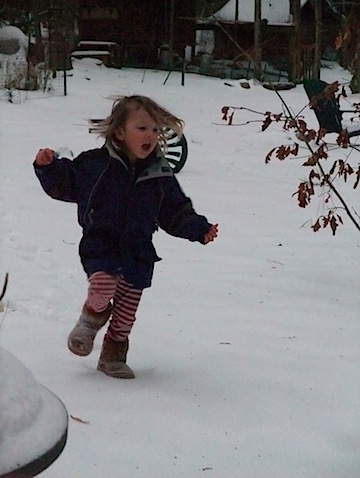 Roll Down a Hill: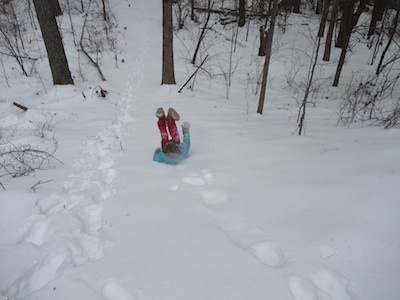 …multiple times. Until One Loses One's Boots: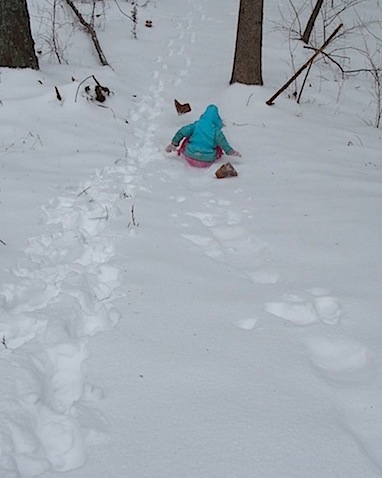 Catch a Snowflake On One's Tongue: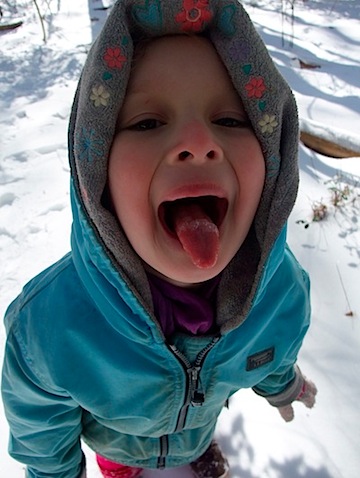 And the related, but separate, Taste An Icicle: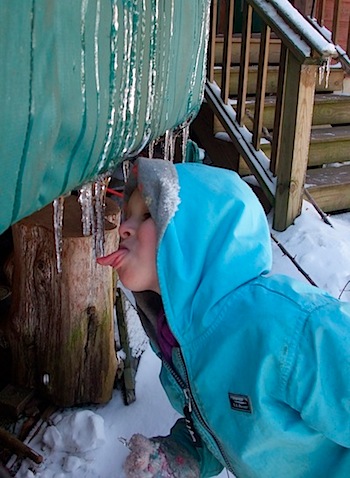 They've covered Have A Snowball Fight. Several times.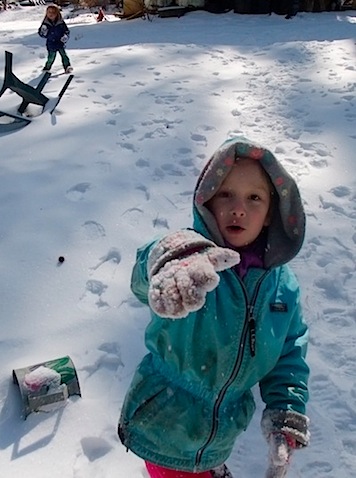 And the very important, Go Sledding: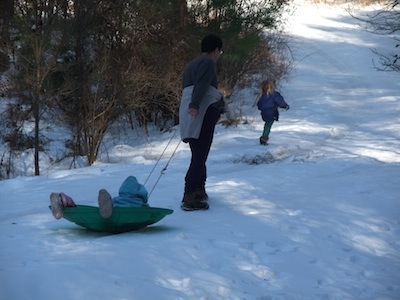 No that's not really a sled. It's the lid to an old sandbox. But it worked.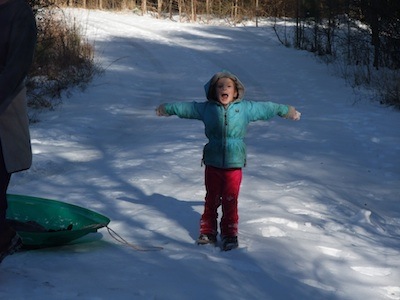 Ta Da!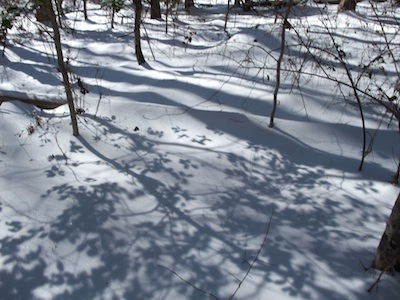 Okay, this isn't really an item on the Snow To Do list, but aren't the holly leaf shadows pretty on the snow?
Back to business. Hold a Snowman's Hand: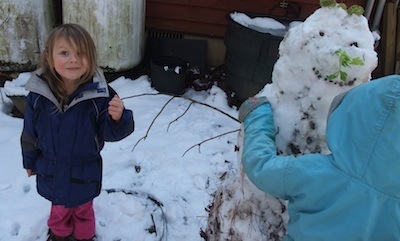 I think the snowman liked it.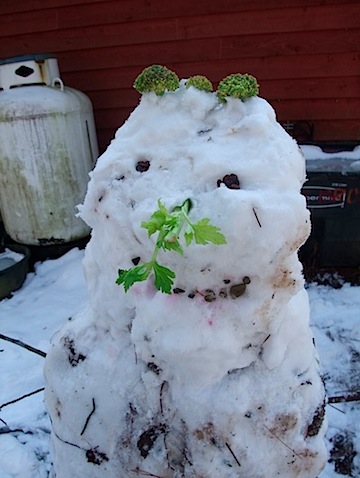 Have we left anything out?