It's embarrassing not to look your best. And a molting chicken is bedraggled and generally pitiful.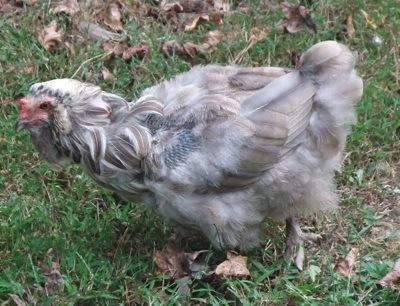 For comparison, look at Whitey in full feather: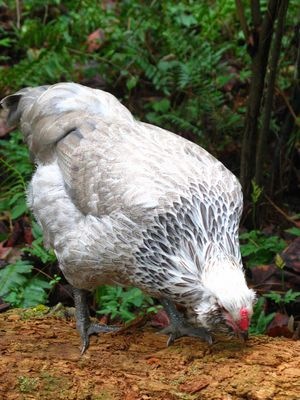 Wow, what a difference! Molting happens every fall for chickens who lay eggs. They lose their feathers and grow a new set. It takes about a month. The first time one of the chickens molted, I thought something had attacked them, partly because of this: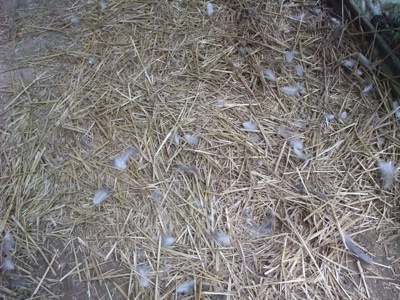 Feathers everywhere! I started keeping them inside their fenced chicken yard and watching for foxes. Then, despite their confinement, another of the chickens started looking like she's been through the washer's spin cycle, and I realized my mistake.
Now I know what to look for. Poor thing hangs her head and clucks around, miserable. She was downright camera shy, while all the rest of them pushed and shoved, "No take my picture, look at me, aren't I pretty? Take me!" After a couple of minutes of this, Whitey went and hid under a wheel barrow.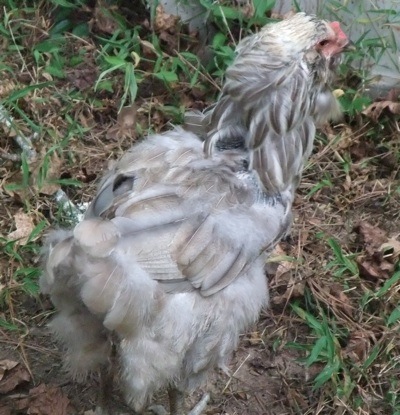 I understand. I mean, I wouldn't want someone to take my picture if I looked like this. I told her it was for the education of the masses. She hid in the chicken house. I think the conversation went pretty well, considering.
The new feathers come out tightly rolled. They look sharp, like they would hurt, but they don't seem to.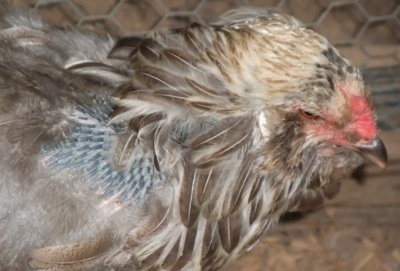 Still, in the midst of her disgrace, Whitey continues laying her daily egg. She's such a trooper. Only, instead of laying them in the egg boxes…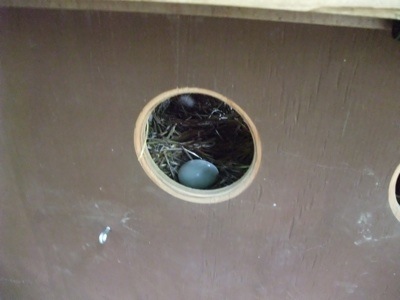 …she's laying them everywhere else. On top of hay bales…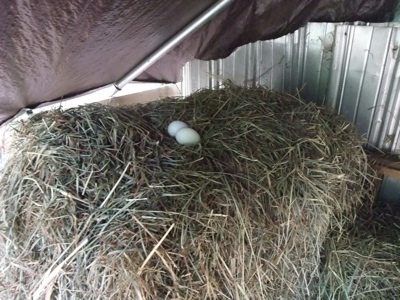 …under the hay bales…
…in the yard…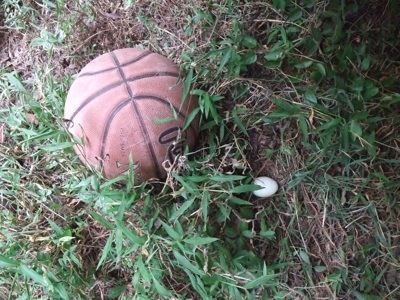 …behind the Noah house.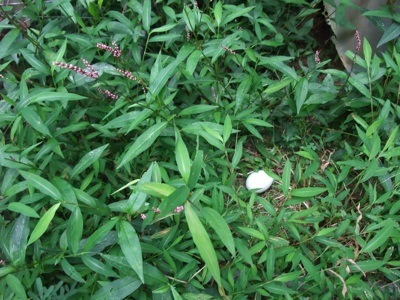 Poor baby. She'll be better in a couple of weeks. In the meantime, she will not be taking phone calls, nor receiving guests. So don't bother.