Okay, I know the equinox was last week. But I couldn't find my camera until today, and it was full of lovely equinox photos, so how could I do an equinox post without it? Well, I couldn't. But I can now! So look what we did on the First Official Day of Fall….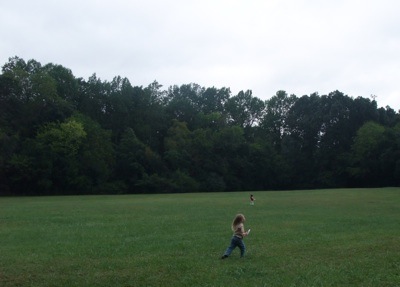 Well, that doesn't really show you much, except two kiddos running through a field.
Here is what they were chasing…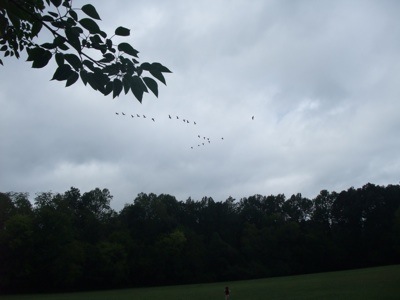 Geese, flying in a V, what can be more First Day of Fall than that?
Here is Sophie, honking and running…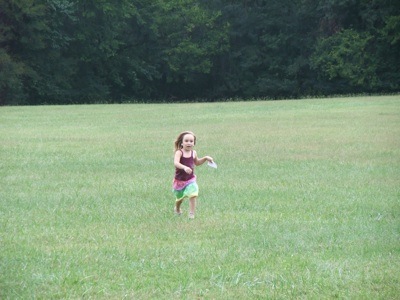 And Luc, in his tarantula shirt, thrilled. "Mom, I was running so fast that I was flying with them!"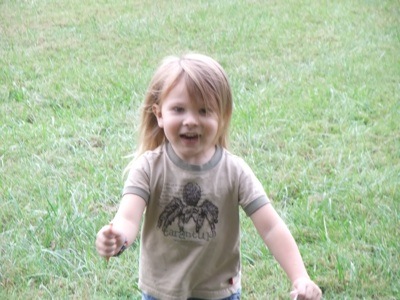 Okay, what we did was go to this two hundred year old house, built by a Scottish fellow back in the day. Around the house is a mile's worth of trail through some lovely grounds, all called (for reasons I could not find out) The Poet's Walk. Maybe because the view is inspiring, or maybe because a poet lived here at one point…if I find out, I'll update this post. The grounds keepers have put up a little box with cards and pencils and invite folk to write a poem and put it in the box, and they promise to read them all. Or light fires with them, you know, whatever.
This is Sophie's poem: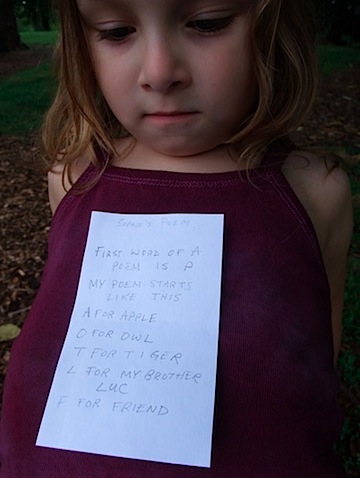 We went with a few other families. The kids were hilarious.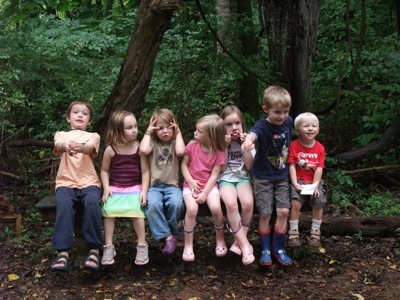 Of course, this is all I saw of them for most of the walk: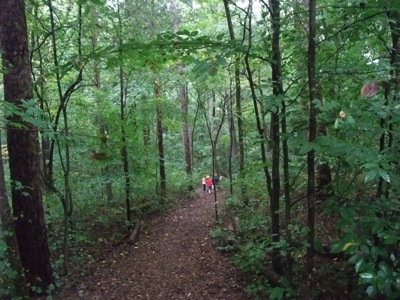 Here I finally caught up to Luc, who had stopped because he thought this sign must have a poem on it and he wanted me to read it.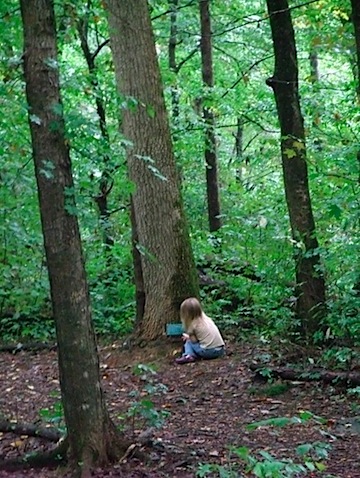 How disappointing that it was just the name of the tree on the sign, but I think that I shall never see a poem as lovely as a tree. And that's a fact.
As we walked, a storm started coming in, providing some dramatic First Day of Fall skies.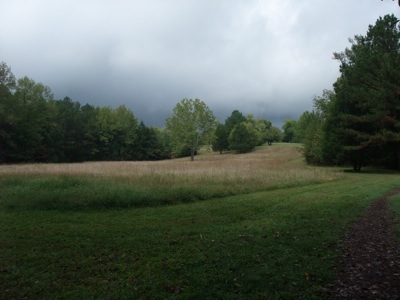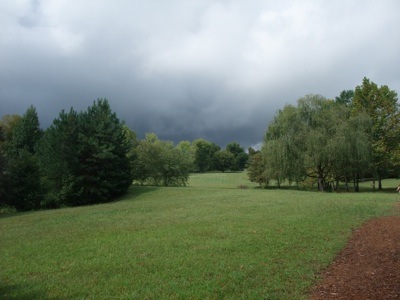 The grounds really are idyllic. While you look at these, imagine strolling along, cool misty air, the leaves just starting to turn yellow here and there….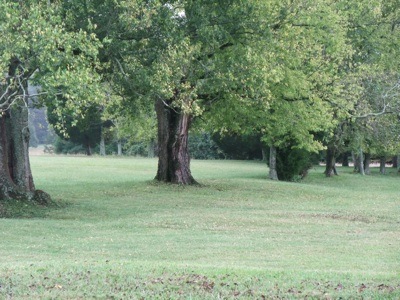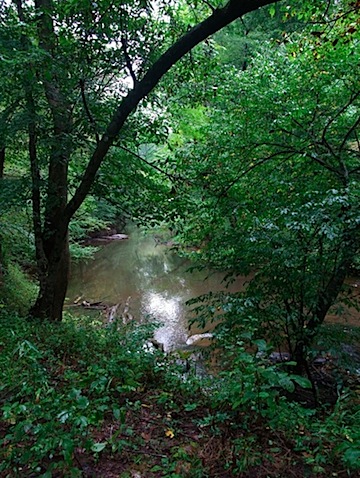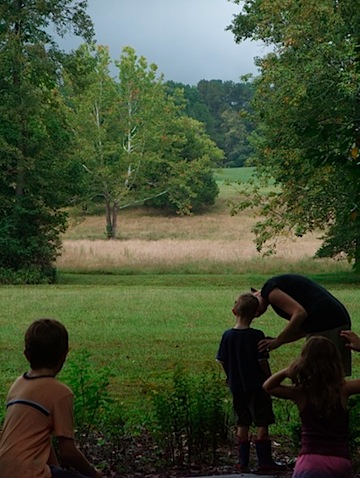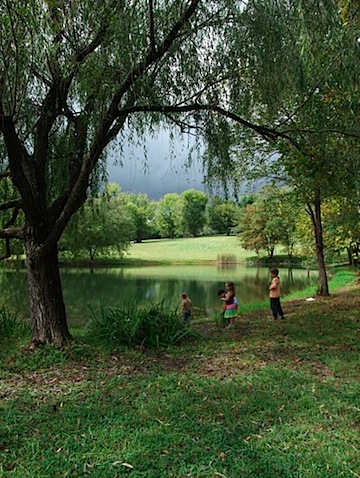 The kids ran just about the entire time.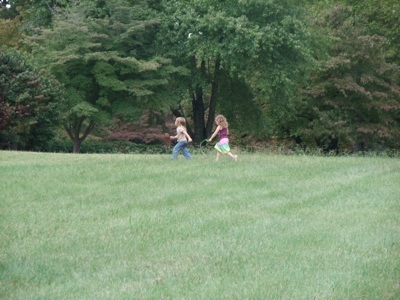 And what the heck is this alien looking thing? There was a tree full of them.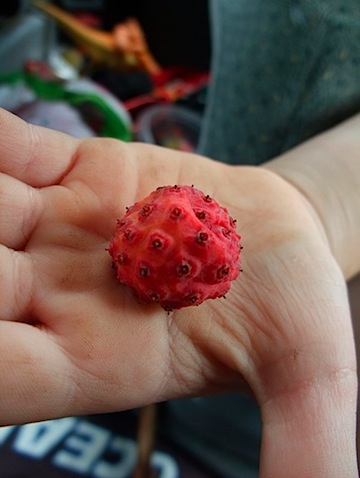 When we finally got home, we topped off our equinox celebrations by making a homemade pumpkin pie from a fresh pumpkin we carved, the first of the season.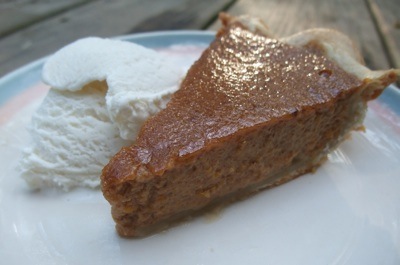 YUM.
Happy Autumn!