Walking on our property yesterday, everything is lost in green, but somehow, you can feel that the peak of summer has passed.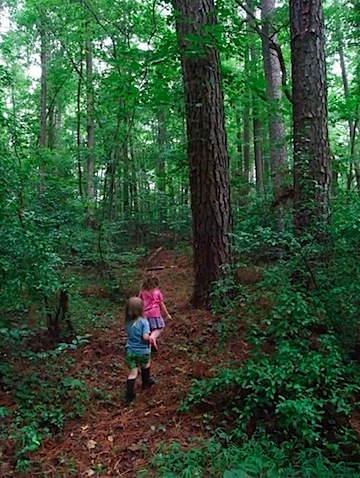 The small creek is almost dry—just enough mud that the kids like to muck about in it. It will start filling up with fall rains, soon.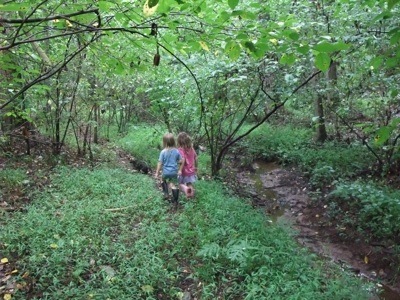 We didn't do a goat walk this time—I'm not convinced that the babies wouldn't run away. We'll wait a bit longer before taking them all out.
Look at how tiny Luc looks next to this huge poplar!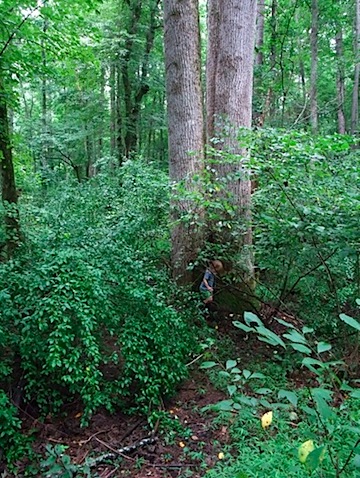 The first red leaves of fall are starting to appear. These are sassafras, so pretty.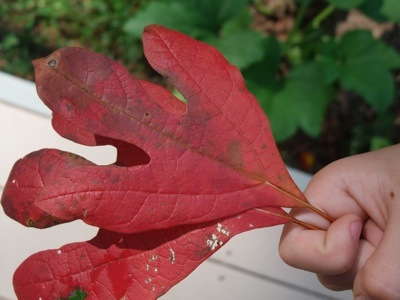 The times, they are a changing….