What? You've never been to the North Carolina Zoo? You should go! It's a terrific zoo. I never get that awful feeling I've gotten at some other zoos, that feeling of looking at bored, unhappy critters in captivity. The NC Zoo animals all have these terrific, huge, natural habitats and are often busy doing activities of their choosing. Instead, the weird part of going to the zoo is often the other humans: the worst parent-child interactions I have ever seen have all been at the zoo. I often imagine that the animals think we are sick. But we were lucky on this trip—we saw little in the way of bizarre and mean parenting. Woo hoo!
Look at some of the cool animals we met.
Ostriches!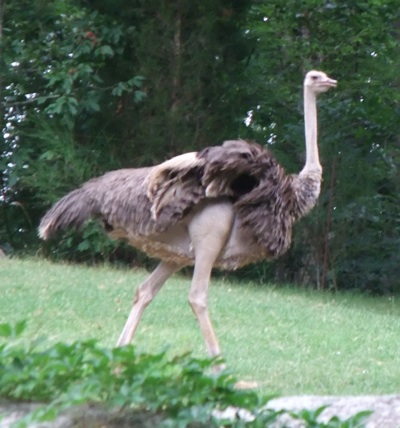 I love their dinosaur-like legs.
The lions were unimpressed with us. They didn't bother to wake up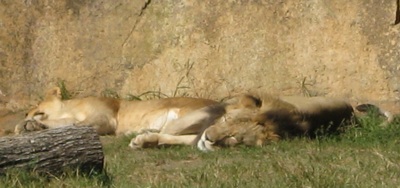 The chimps were having a good time chasing each other around this giant tree sculpture. Best moment—a boy chimp peed off the twenty feet high peak, a huge golden arc that stretch the entire distance! He must have a chimpy bladder the size of a basketball.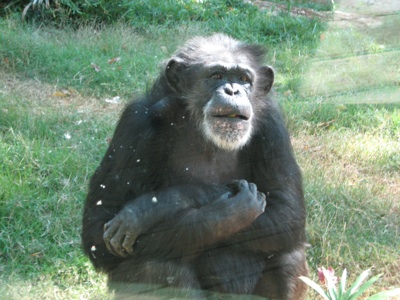 Luc's favorite….Elephants! This one is red from dusting herself with NC Red Dirt. Ain't she grand?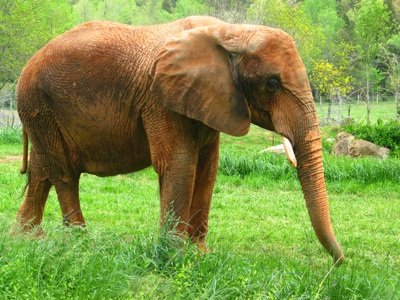 Luc was also interested in this elephant skull replica, staying to examine it for quite a while.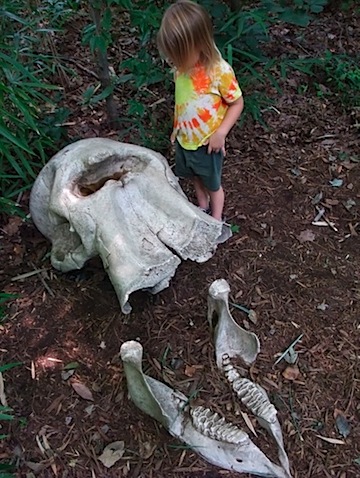 Luc's second favorite—a metal water mist dispenser tree…thing.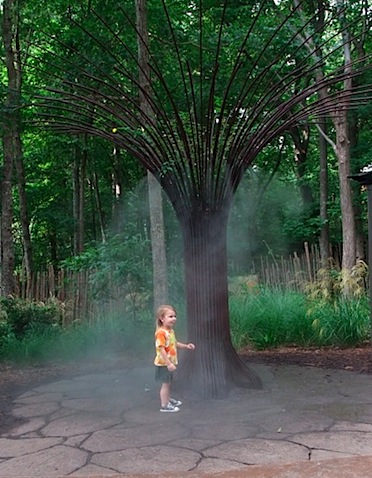 Sometimes it is the really simple things that capture one's imagination!
Actually, the one moment of painful parenting we saw on this trip was in regard to the mist-thing. These two kids were having a ball running in and out of the mist and a tired-looking mom snapped, "Get out of there. We paid to see animals, not play in the water." I wanted to give her a shoulder massage or a margarita or something, because I know when I'm rejecting fun that hard, I seriously need to relax.
When the animals are too far away to see (the habitats for many animals cover acres) the zoo provides lifelike bronze sculptures to climb on. The kids were just about as happy with this guy as they would have been seeing a real rhino.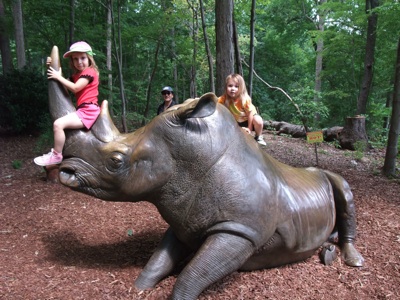 On to my personal favorite, the beautiful zebra!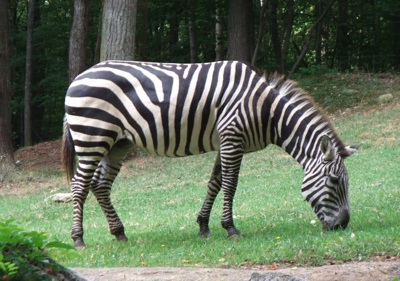 The zebras and the giraffes hang out together. Check out this giraffe trying to get to the ground. Giraffe yoga!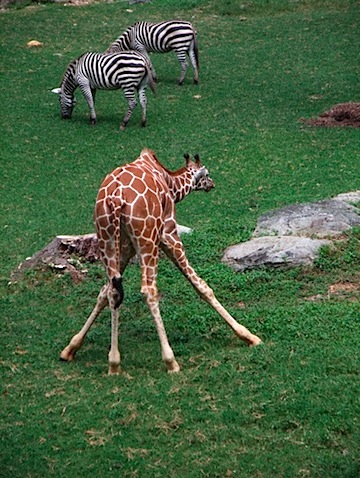 And this one: giraffe mommy and baby! I almost got a picture of an authentic giraffe cuddle—they entwined their necks!—but I missed it. Here they are a split second post-cuddle. Awwwww….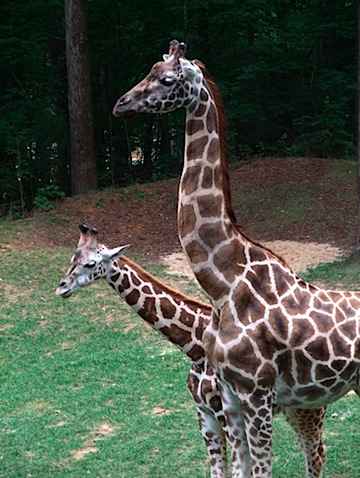 The giraffes were Sophie's totally favorite part because she actually got to FEED one! They have a new feeding station that sticks way out into the giraffe habitat and Sophie fearlessly dangled some leaves (with the zoo park ranger person standing beside her) out for a giraffe to eat.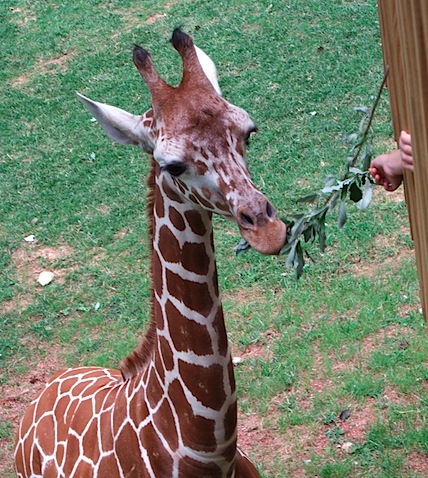 See that tiny hand sticking out of the railing? Sophie's. Top Zoo Moment right there.
Yay, zoo! We came, we saw, we conquered!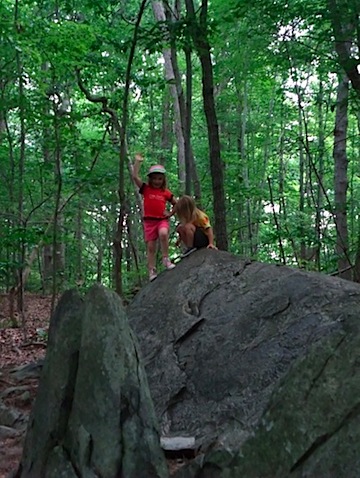 And a huge and delighted THANK YOU to Cathy the Zoo Fairy for the zoo passes! You made it all possible.