Meet Cinnamon!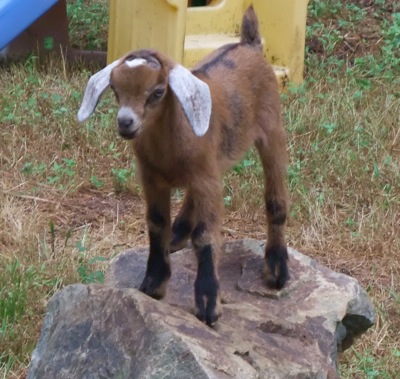 This Miniature Nubian sweetie-pie is going to need a new home in about six weeks. He has been disbudded, but he has all his boy parts at the moment, though he would make a lovely pet if whethered. Or he can be registered (both his parents are), and can pass on some strong dairy genes (his grandmother has her milking star), to some kids of his own.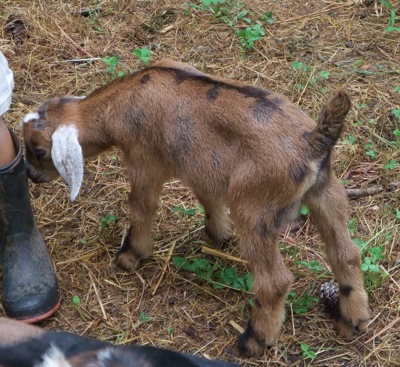 He's carmel brown with dark brown, circular spots, and white ears. So cute!
Our goats are dam raised and nurse freely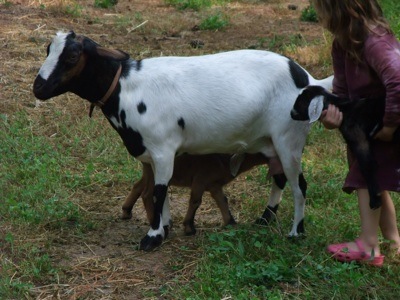 but in case you think that means less-friendly goats, don't believe it. It's the amount of time they hang with humans, not who feeds them, that is the crucial variable. All our goat babies received hours of contact with us (whether they like it or not, lol) and are tremendously friendly.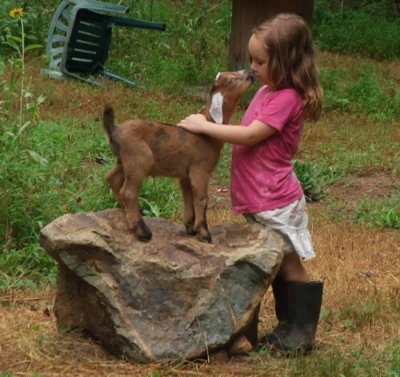 Cinnamon, in particular, likes laps.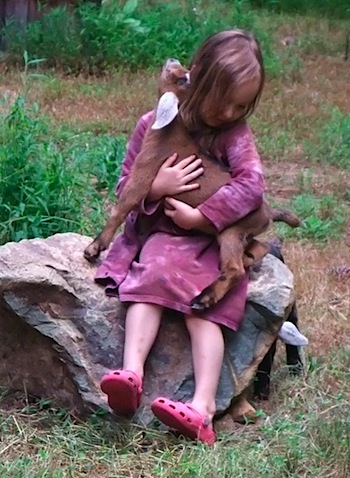 Don't you want to buy a goat?