Paul has reached the 80% done point on his tool shed. I joke with him about how it's where he keeps his tool. [insert Beavis and Butthead laugh here.] He's been really happy working on the it because he's finally building something with no time pressure (the baby is coming! the goats are coming! winter is coming!) or inspection requirements (now you will pay thousands of dollars for engineers to say that yes, this building will not fall down—bend over please). Ahem.
I think it has turned out delightfully.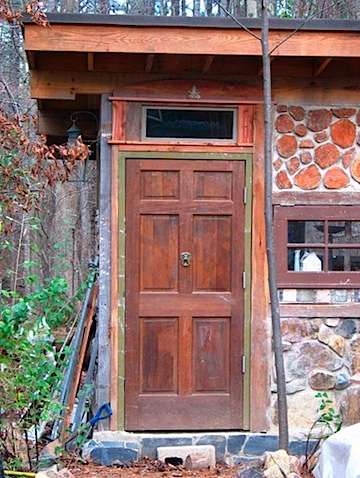 Come on over for a tour….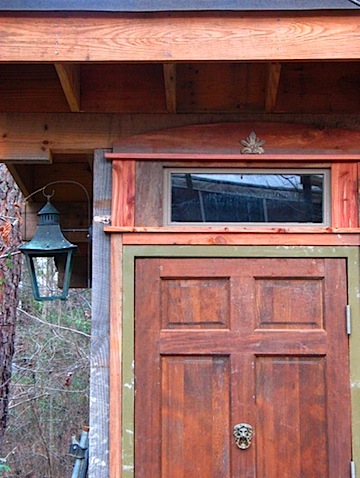 The bottom half is masonry, the top half cordwood. Everything in it is recycled. Timbers were cut from when the land was cleared for the yurt. The doors, windows, hardware, etc, are all from the local used building materials store. The cement was free from Craig's List. Paul estimates that the whole thing has cost a couple hundred dollars.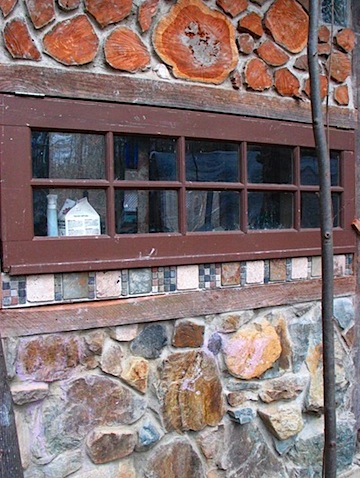 A detail from the front wall….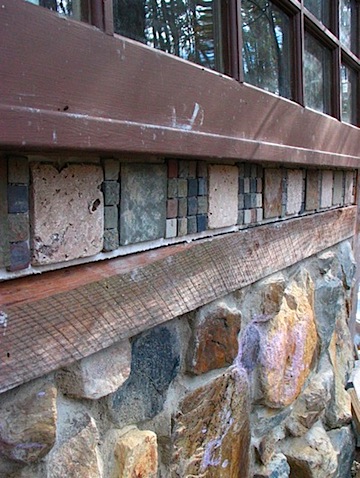 Here we go around the corner.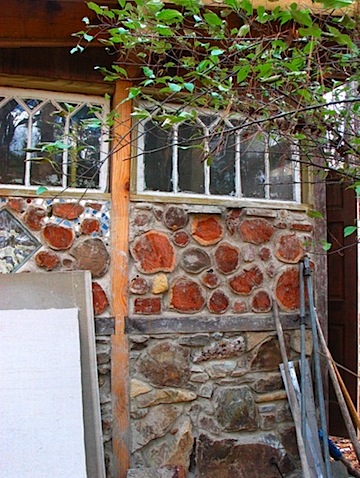 Can you see all the little tiles the kids and I pressed into the mortar? That was surprisingly fun.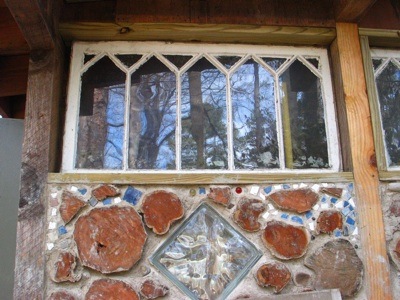 Here is the same wall from the inside.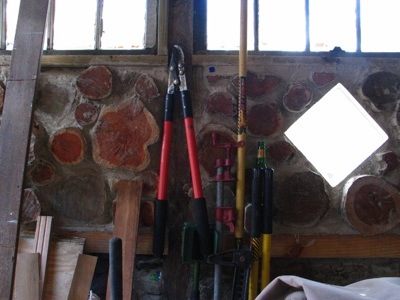 And the same wall down near the floor. More of Sophie's tile work.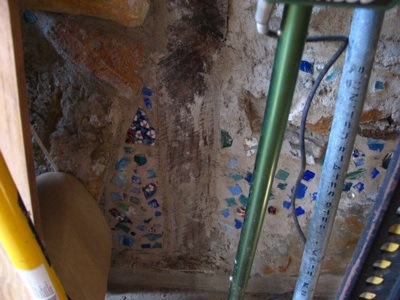 The back wall is made of blue glass bottles and more of the little blue tiles.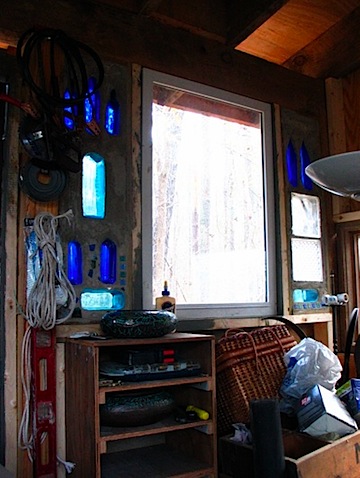 The front wall from the inside.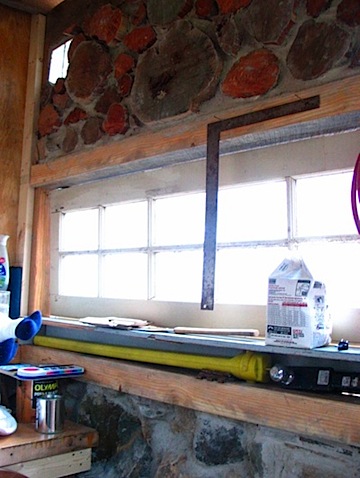 The floor is recycled brick.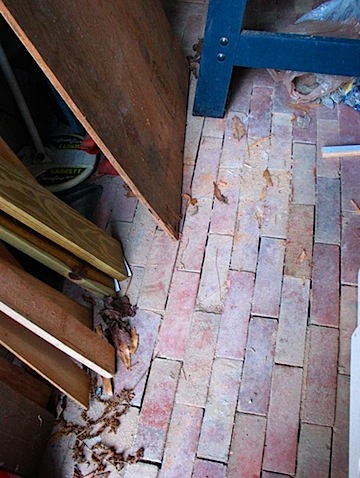 Here it is, tucked away in the woods….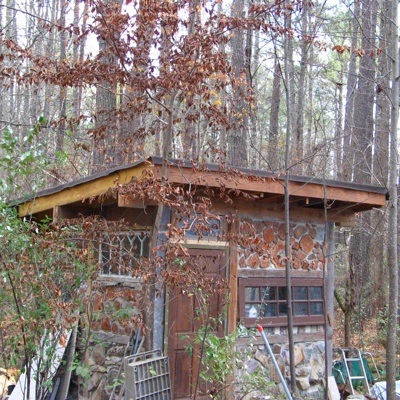 Every man should have such a nice place to play with his tool. I mean tools.
ETA: see some 'making of the tool shed' posts here.
Buy my books!

Children of the Fallen, now available on Amazon.


The haunted and talented children of the glorious and terrifying...

Toby Streams the Universe at amazon.

A psychic in the big city, trying to stay sane....

The Violin Maker's Wife at amazon.

Enchanted violins can be deadly....

Conjuring Raine, now available on amazon, B&N, and at Smashwords.

A girl, her vampire, his demon...

You can also listen to the Conjuring Raine free podcast. Enjoy!

coming next: The Lucidity Effect

Lucidity is now with the editor, woo hoo!

today's yoga practice

upcoming book releases

"Dusi's Wings" April, 2003. . . . "One thing fantasy can do for us is to give shape to the mysterious in the world; another is to make emotional yearning concrete. The early sections of "Dusi's Wings" do just that...there was a strong grasping towards the spiritual in fantasy here that was very promising, and I look forward to reading more by Lassiter." --review, Tangent Online.