Yesterday I showed you our neighbor's Halloween creations from last year. Today we have the promised pics of THIS year's spooky masterpieces…
First, the big picture.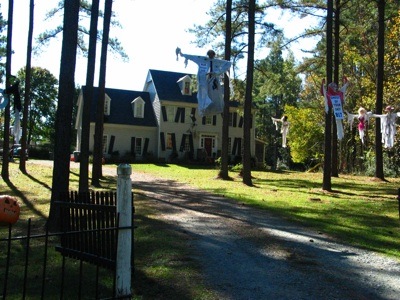 Here are some of the floating ghost people. Poor suffering things.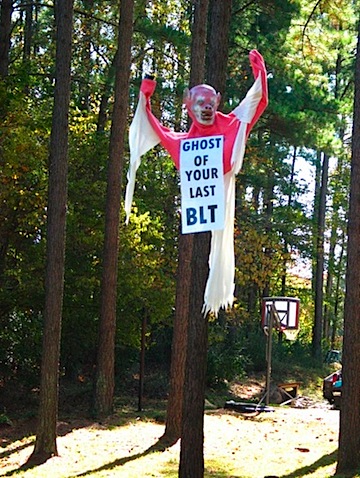 And a little social commentary: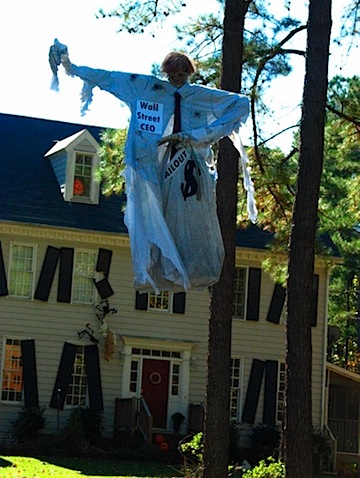 Can you see the giant spiders eating that person who is hanging out of the house window in the background?
Next we have the Zoo of Eternal Doom.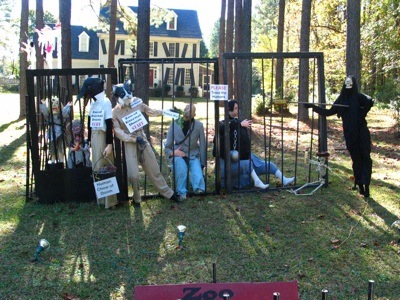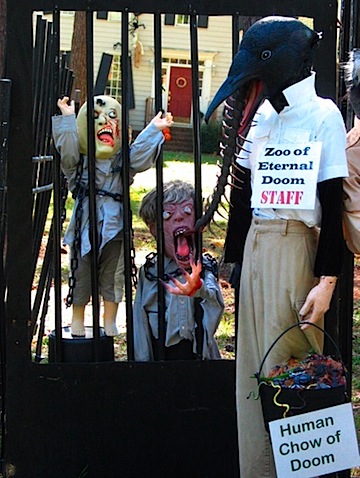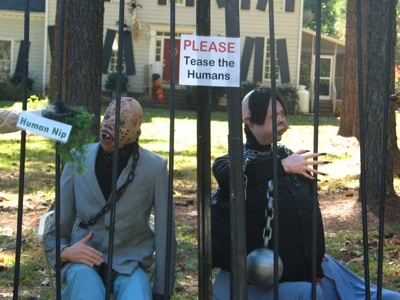 There is also a theme, this year, of the Young Grim Reaper's childish exploits. Here we have an accidental beheading in school. Oops!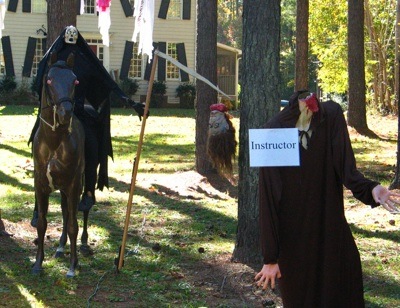 And the resulting Time Out Chair.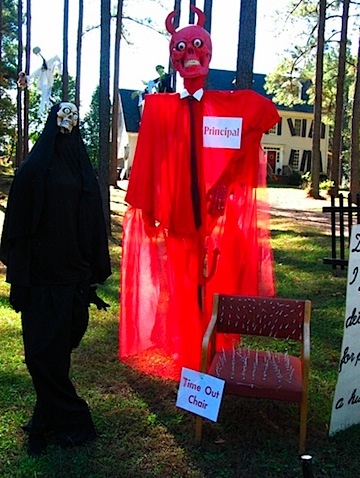 Here is a more pleasant moment for our Young Grim Reaper, a Ghoulish Sleepover.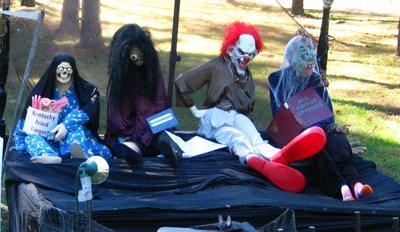 Like the snack food? Kentucky Fried Fingers. Yum!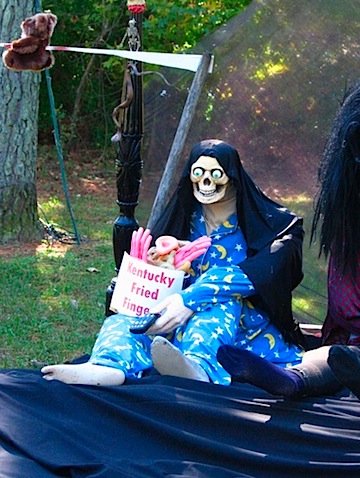 Can't forget class pictures…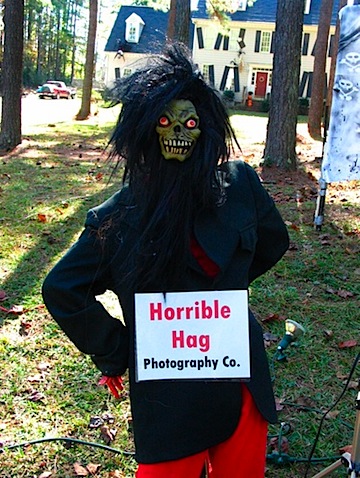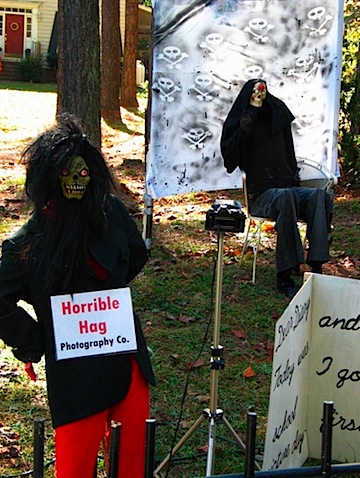 And some fellow classmates….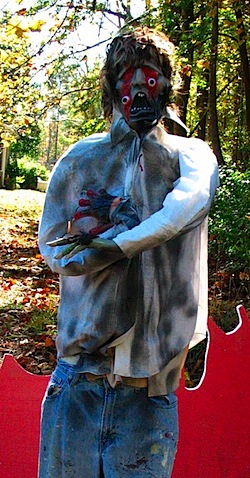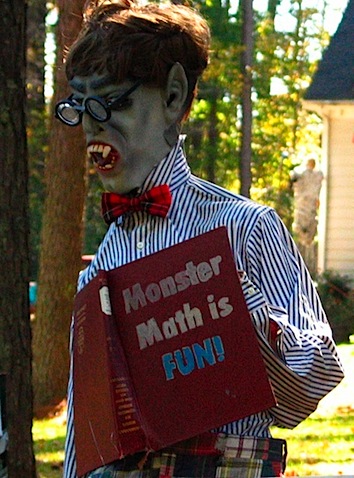 Last, but not least, Young Grim Reaper's favorite, practical jokes. Here Grim is putting a human baby down the pants of the class werewolf. Ahh, boys will be boys.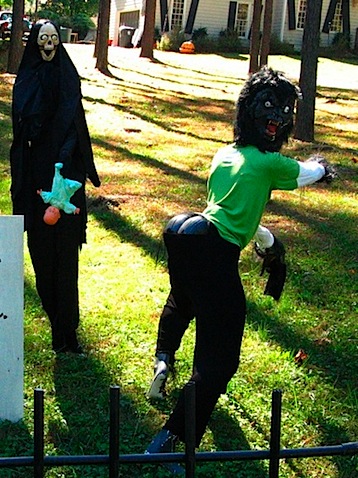 Happy Halloween!