Our neighbors down the street go crazy for Halloween. It's fantastic. These pictures are from LAST year's extravaganza. I'll post some pics of this year's, completely different, spooky display tomorrow.
Yes, this is all in their front yard!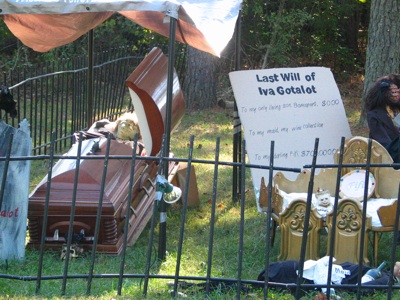 These are from the 'book club'. The yellow book is "How to be Less Dumber."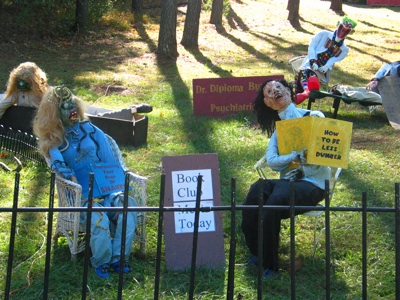 This book is "When Your Husband Has Breath From Hades."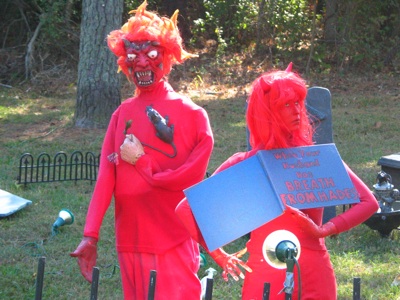 This fellow's book is called "The Miracle Diet." Liposuction just isn't going to cut it for him.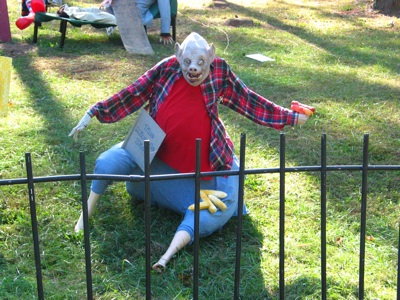 Check out their house in the background—the shutters are all crooked and bodies are falling out of the windows!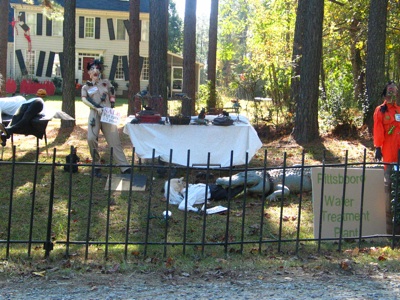 Here is some Hellacious Health Care.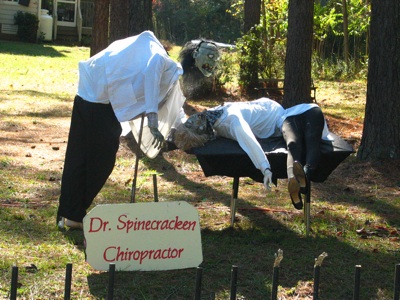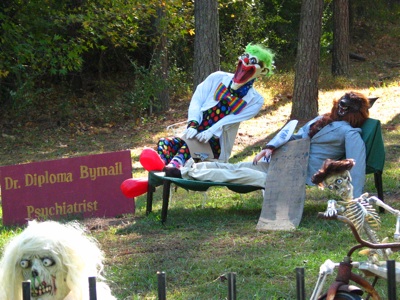 Here we have the Creepy Little Creature Daycare. I'm signing my kids up right away.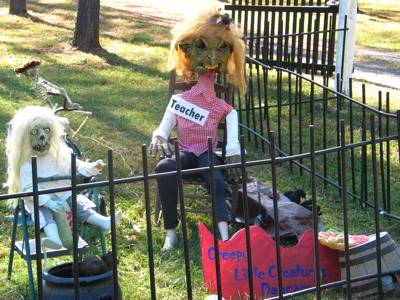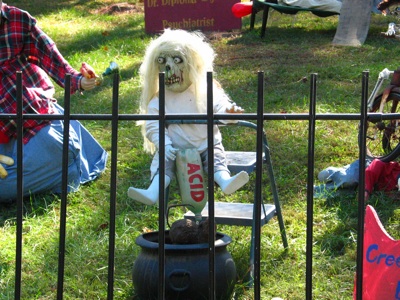 Catch of the day See-food restaurant.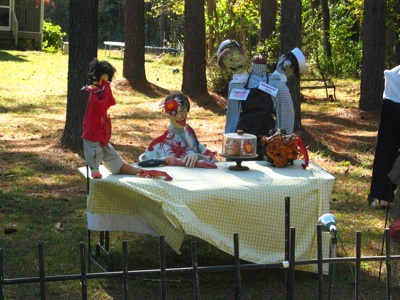 This poor guy has gone to Charlotte's Web Hair Salon. Behind him the sign says, "Ask us about Waxing!"
The Pet Store. Of course.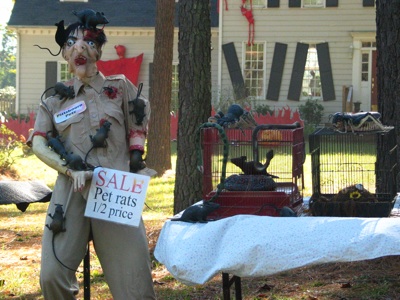 And every hell village needs a water treatment plant.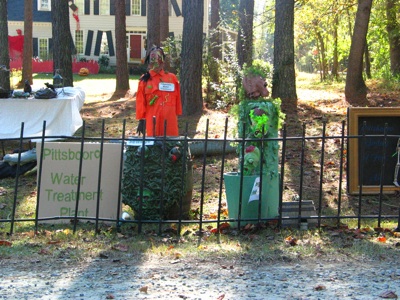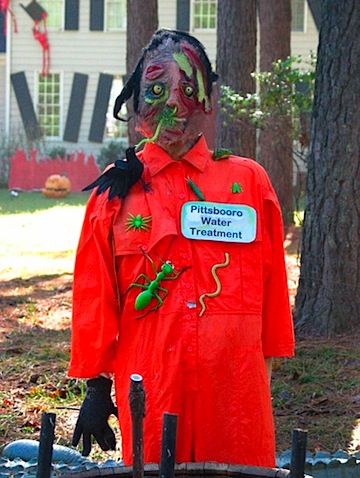 Yikes!