You may recall that of our five guinea chicks, only one survived the unknown-guinea-eating-monster attack. We were quite concerned about our lone guinea. Would the chickens shun her? Attack her? Could she find a place among them or would she be on her own–not a good situation for a flock-loving-critter such as herself.
Little could we have guessed that Whitey would take the little guinea under her wing. Here they are, hanging out: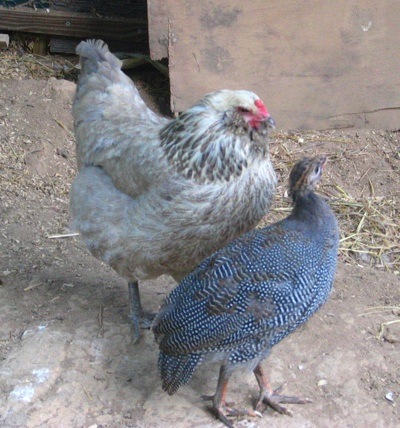 Where one goes, the other goes. At night they roost next to each other up on the top rung in the chicken house. Unlike chickens, it is extremely difficult to tell if a guinea is a boy or a girl, so I'm not really sure of the nature of their relationship. Parental? Best friends? Mad hot chicken love?
Here they are looking at me looking at them.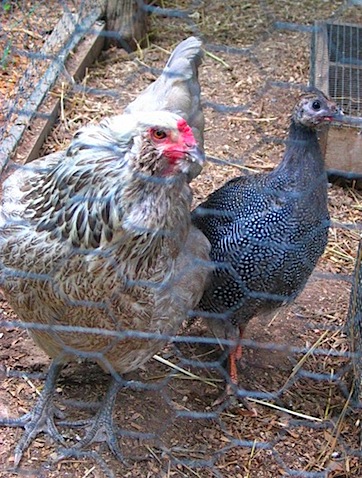 They're saying, "What the heck are you doing?" Looks like our lone guinea is going to be all right after all.